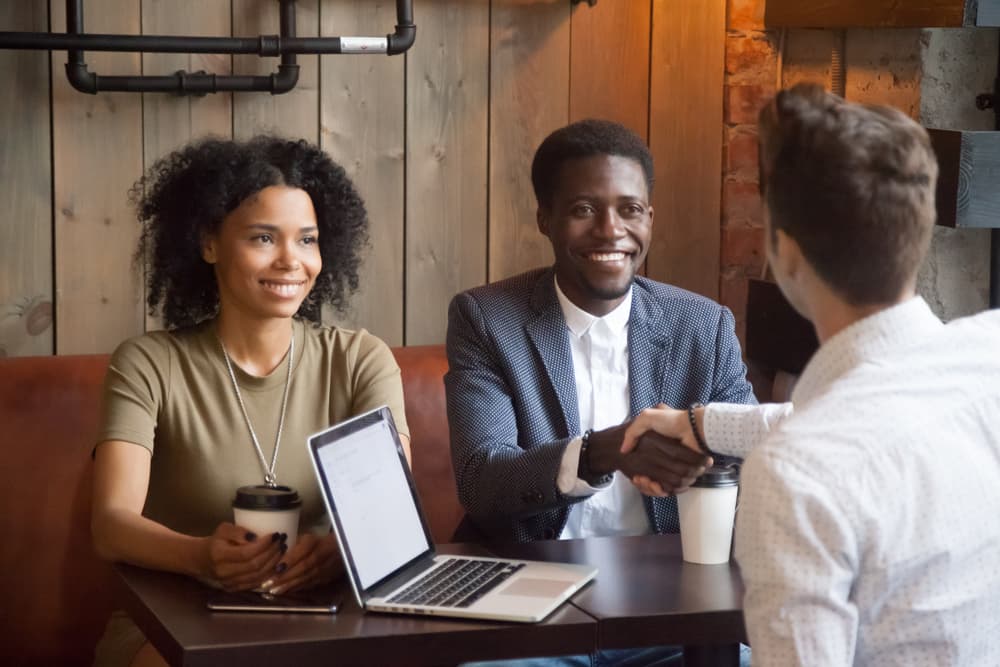 >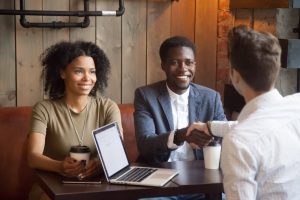 While many injury claims settle out of court, you may need to file a personal injury lawsuit if you are unsatisfied with the results of settlement negotiations. In addition, during the discovery phase of your lawsuit, each side will be taking depositions of parties, witnesses, and expert witnesses. As a result, you will likely need to sit for a deposition if you file a personal injury lawsuit.
What Is a Deposition?
A deposition is part of the pre-trial discovery process in civil lawsuits, which requires anyone directly involved in the lawsuit to answer questions from the opposing party's attorney while under oath. This can include anyone who may testify at trial, as well as the named parties in the case. During the deposition, a court reporter will transcribe the conversation so that it can be referenced during the remaining lawsuit phases.
Several questions may be asked that fall into the following categories:
Identification: The opposing attorney will likely start with questions that identify you verbally on the record, such as name, address, and age.
Residential history: Next, the attorney will likely ask questions about where you live, how long you've lived there, and if you live alone.
Martial history: You will likely be asked questions about your marital status and whether you have children to help identify people who may have insight into your injuries.
Educational history: The opposing attorney may ask about the schools you attended and the degrees you earned for background information.
Case-specific questions: The purpose of the deposition is to gain insight into your understanding of the incident and your injuries. As a result, the opposing attorney will ask you questions about what caused your injury and what injuries you sustained.
Medical history: The attorney will likely ask you about previous injuries to determine whether a pre-existing condition could reduce their client's compensation liability.
Signs Your Deposition Went Well
Feeling anxious leading up to and during your deposition is normal. Your attorney will prepare you for the deposition so you feel comfortable with the questions you may be asked. There is no way of knowing precisely what you will be asked until you get to the deposition. Here are some signs that your deposition was successful:
You know the facts of the accident: You should take time to review the particulars with your attorney before the deposition to familiarize yourself with relevant information.
You waited to answer questions: A lot of people naturally finish people's sentences in their heads and are ready to respond before the question is fully asked or understood. Assuming you know what is being asked can lead to you giving more information than requested. If you waited until the questioner was finished with the question to answer, your deposition probably went well.
You were honest: A deposition is under oath, meaning that you've sworn that anything you said was true. This means if you were dishonest during your deposition, that could be used to discredit you during the trial or to get the case dismissed. Therefore, being honest is essential to a successful deposition.
You didn't speculate: During a deposition, you'll be asked many questions that will require you to remember many facts. It's okay not to remember. However, guessing will make you look dishonest. If you incorrectly speculate, it can be used against you during the lawsuit.
You remained calm: There will be several people in the room during your deposition. Don't allow the situation to cause you undue stress. Staying calm makes it harder for opposing counsel to steer the conversation in a direction that makes you look combative. If you remained calm, that's a good sign that your deposition went well.
You were direct and factual: Everything you say in a deposition can be used by opposing counsel to undermine your case, so keeping your answers direct, brief, and factual will lead to a successful deposition without giving the other side any unnecessary information.
You were able to communicate your medical history accurately: In a personal injury lawsuit, you seek compensation for injuries sustained during an accident. Opposing counsel will look at ways to poke holes in your compensation claim, so reviewing your medical history and communicating it accurately during the deposition is key. If you accurately described your medical history, your deposition likely went well.
Contact Us Today
If you've been injured in an accident in New Jersey that wasn't your fault, you might need to file a lawsuit to obtain the compensation you need for your accident-related injuries and losses. An experienced New Jersey personal injury attorney could help you pursue the full and fair compensation you deserve. We have a track record of success in recovering compensation for our clients, and we'll use the same skills to work hard for you.
Contact one of our knowledgeable Brach Eichler Injury Lawyers attorneys to discuss your legal options during a free consultation by calling us at (973) 364-8300.
Related Posts:
What Happens After a Deposition in a Personal Injury Case?
Written by: Brach Eichler Injury Lawyers
Last Updated : March 21, 2023