>
A sudden hit or jolt to your head can cause you to suffer from serious brain damage, such as that which is commonly seen in traumatic brain injuries. Traumatic brain injuries, also known as TBIs, can have long-term physical, mental, and cognitive effects. The negative impact that your traumatic brain injury can have on your life is all the more reason why you should be compensated for it if you sustained the injury in an accident that was caused by someone else.
After hiring an attorney who can best help you pursue the compensation you may be owed, you'll have to file a claim (or lawsuit, if necessary). You'll need to show that you sustained a traumatic brain injury as a result of the accident to maximize your chance of obtaining compensation. Below are five tips for proving your traumatic brain injury when you pursue compensation.
Tip #1: Seek Medical Care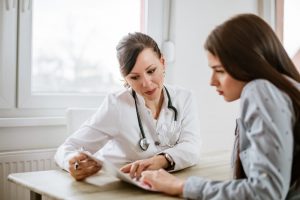 One of the first things you should do after sustaining a traumatic brain injury is to seek immediate medical care and attention. Traumatic brain injuries can be serious. You need an urgent diagnosis so that you can receive the treatment you need to protect your health and increase your recovery chances. Medical professionals will document your injury and the treatment you'll need for maximum recovery.
Documentation of your traumatic brain injury will be the basis of support for your claim or lawsuit. In order to be compensated for your TBI, you have to show proof of your TBI. Evidence of your TBI may consist of your medical records containing your diagnosis, examination by medical professionals, and diagnostic imaging.
Tip #2: Provide Past Medical Records
Your insurance company will try to reduce the amount of compensation they may have to pay you for your injuries. After all, their goal is to increase their profits while minimizing the compensation they have to pay for claims. One of the ways insurance companies reduce injured victims' compensation is by claiming that their injuries were the result of preexisting conditions as opposed to being caused by the accident.
By providing your records containing your medical history, you can show that you didn't have a traumatic brain injury or any other medical condition that could contribute to you sustaining a traumatic brain injury before the accident happened.
Tip #3: Expert Medical Testimony
If your medical records and medical history aren't enough to get you the compensation you're entitled to, your attorney can help you get medical experts to provide statements or testimony to support your case. Medical experts can provide information that supports your traumatic brain injury diagnosis. Their expert testimony can also explain the long-term physical effects of your traumatic brain injury.
Tip #4: Family and Friends as Witnesses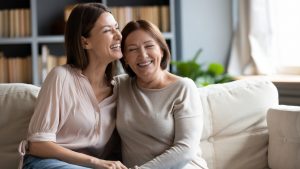 Your loved ones and others who have been around you while you've been dealing with the aftermath of your traumatic brain injury can provide support for your case. Family, friends, and/or associates who knew you before your traumatic brain injury can speak to how you've changed as a result of your traumatic brain injury. They may be able to support the more visible effects of your traumatic brain injury. Others may be able to show how your traumatic brain injury appears to be impacting your everyday life and describe any limitations that they've seen you struggle with as a result of the injury.
Tip #5: Adherence to Your Prescribed Treatment
Another way that your insurance company may try to reduce your compensation or deny your claim is by arguing that your traumatic brain injury isn't as severe as you claim or isn't causing you to suffer serious losses. For instance, if you were to stop attending your physical therapy sessions and other treatment that your doctor prescribed for your recovery, the insurance company may claim that your traumatic brain injury wasn't serious. They may even question whether you were honest in your claim. An individual or company may try to claim the same thing in court.
You can combat this by following the treatment plan that your doctor prescribes for you. You should attend any specialty medical appointments and receive any treatment, therapy, or rehabilitation advised by the medical professionals treating your traumatic brain injury.
Call the Experienced Brach Eichler Injury Lawyers for Help with Your Traumatic Brain Injury Case
If you have sustained a traumatic brain injury in an accident due to someone's negligent actions, you may be entitled to compensation. The Brach Eichler Injury Lawyers who handle New Jersey traumatic brain injuries can help you recover the compensation you're owed for your TBI from the person who caused it. We've spent years helping TBI victims pursue and obtain the compensation they deserved.
Call us today at (973) 364-8300 or contact us online for a free initial consultation. We'll review your case and discuss the best ways for you to move forward.
Written by: Brach Eichler Injury Lawyers
Last Updated : March 21, 2023