Fractured Bone Construction Accident Attorneys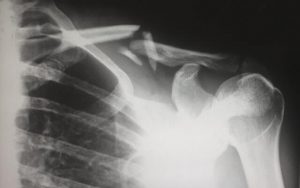 Due to the recent boom of new building projects in New Jersey, construction work is plentiful. Whether you're working in wood, steel, or brick, there's no shortage of jobs that need doing. But if you're injured on the job and your employer isn't doing what they should, where can you go for help?
You should consider speaking to the attorneys at Brach Eichler Injury Lawyers about filing a personal injury claim or lawsuit. We have decades of experience helping New Jersey residents with workplace accidents like broken bones, and we can use that experience to get you the help you need. Call us today at (973) 364-8300 and let our experienced New Jersey construction accident lawyers review your case, free of charge. Don't let a broken bone construction accident prevent you from enjoying your life. Call Brach Eichler Injury Lawyers today.
Why Do I Need a Lawyer for My Fractured Bone Construction Accident?
We help injury victims get compensation through personal injury claims and lawsuits. A personal injury claim is like other types of insurance claims: we help you demand compensation from the responsible party for the injury and losses they've occasioned to you.
Personal injury (PI) law is complex and requires the help of an experienced attorney to understand and get the results you want. You're certainly able to pursue compensation through a claim or lawsuit on your own, but without the help of a lawyer, you may end up overwhelmed by the workload, and you may not get all the financial compensation you deserve.
Your lawyer will handle the work for you. We will take all the necessary steps to build and support your claim for compensation, such as gathering documentation, interviewing witnesses, handling the required paperwork to file your claim. We will work hard to get you the maximum possible payout for your fractured bone injury.
A settlement resolves most PI claims. A settlement is a payment to compensate you provided you forgo any legal action against the party responsible for your injury. Most settlements come from the responsible party's insurance company. These companies protect their bottom line by denying payment on injury claims just like yours. As your attorney, we will take the lead on dealing with the insurance companies to protect your rights and keep them from taking advantage of your inexperience. We will answer the calls and emails and work to negotiate a fair and just settlement for your losses.
Why Hire Brach Eichler Injury Lawyers To Represent Me?
You have many choices regarding personal injury representation in New Jersey, but you'll be happy you chose Brach Eichler Injury Lawyers.
We have the knowledge and experience to get the job done right. Our trial attorneys prepare every case we take on as if it's going to trial. We will leave no stone unturned in our accident investigation and represent you with poise, precision, and tenacity.
We are fair-minded and determined litigators to the insurance company and the party responsible for your accident, but to our clients, we are more than that. We understand that our clients come to us when they're at their most vulnerable, and we provide the support and compassion you need during this challenging time. We know what you're going through, and we can help make the ordeal easier to manage.
Our more than five decades of operation have earned us a well-deserved reputation as a firm that gets the results our clients demand. We've obtained hundreds of millions of dollars in settlements and awards, but on our Testimonials page, you'll see few mentions of the amount of money we received. You'll see statements of our kindness, professionalism, responsiveness, and guidance. Read for yourself.
Won't Workers' Compensation Cover My Construction Accident?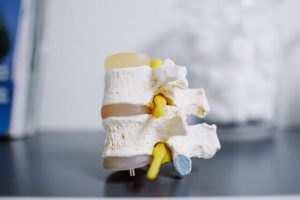 In most cases, New Jersey's workers' Compensation insurance program will cover costs related to treating or living with the injury. Still, there are times when hiring your own attorney is necessary to get fair compensation for your losses.
Workers' compensation insurance is required for all employers in the state, but the benefits it provides are limited, and there are times when the benefits you're entitled to will not fully cover the costs of your injury. Your employer may also be breaking state law by not having a WC insurance policy, or the fractured bone injury may be due to gross negligence on the part of your employer. In any of these cases, you may not want to sign away your right to sue your employer or their insurer by accepting WC benefits. You should discuss your options for seeking fair compensation with a qualified attorney.
Causes of Fractured Bone Injuries on a Construction Site
Construction sites are dangerous for anyone on them, but especially for the workers on-site every day. There are several ways a construction worker might break a bone on a construction site, such as:
Falls. Falling from even a small height can easily lead to breaking an arm, leg, hip, or collarbone.
Falling objects. Items dropped from a height like tools or building supplies can strike your head, neck, or back, causing severe and lasting injuries.
Slipping accidents. Unsafe flooring, slippery conditions, bad weather, missing handrails, and poor lighting can lead to slip and fall accidents and broken bones.
Scaffolding accidents. Scaffolding is used in all types of building construction. If it is hastily constructed or not appropriately secured, workers can fall and severely injure themselves.
Machinery accidents. Heavy machinery like cranes and large trucks are ever-present on construction sites, and these machines can cause serious injury in an instant.
Call Today for a FREE Consultation
Don't delay any longer. New Jersey's statute of limitations on personal injury lawsuits is only two years, so it's important to start the process as soon as possible. Call Brach Eichler Injury Lawyers today for a free consultation. Our New Jersey construction accident lawyers will review your case and discuss whether a PI claim or lawsuit is right for you, all free of charge. Don't let a fractured bone construction accident affect your financial future.