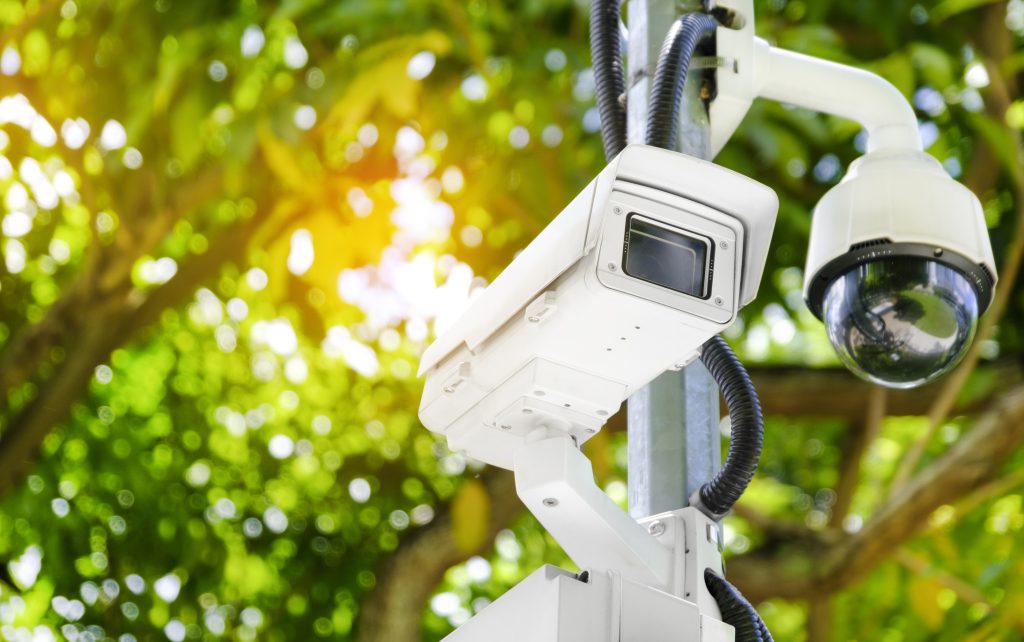 >
If you were recently injured in a car accident in New Jersey that wasn't your fault, you should contact an experienced car accident attorney. A skilled attorney will know how to gather evidence that supports their clients' cases.
Evidence about your car accident beyond your statements and claims is often the turning point that helps prove your side of the story. Video evidence can be crucial in determining who was at fault and can limit the ability of insurance companies to deny your claims frivolously. You need an attorney who can obtain surveillance footage that might have captured the accident as it happened.
Potential Footage of Your Accident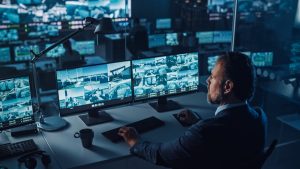 In our modern world, cameras are everywhere. Even if you left the area of your accident without contacting local businesses or potential witnesses, video evidence of your crash might still be available for use in your case.
Some of the potential cameras that might have recorded your crash include:
Traffic Cameras – Local governments install cameras to catch cars driving through red lights, and they often have the best view of accidents near intersections. News organizations that provide their viewers with live traffic feeds also often install cameras at busy intersections, highways, and offramps.
Dash Cams – According to a recent market analysis report, private vehicle usage of dashcams in North America is increasing. Even if you don't have a dashcam in your car, other drivers near you at the time of the accident or the driver involved in the crash are increasingly likely to use dashcams. Police cruisers in most municipalities come equipped with dashcams and can provide evidence of physical vehicle damage when they arrive at the accident scene to make a report.
Private Cameras / Security Cameras – Whether it's a pedestrian who happened to be recording or a security camera affixed to the side of a business, more cameras surround you than you think. An attorney can contact these businesses or private individuals to receive a copy of their footage. Subpoenas and court orders may be necessary to acquire information that these people turned over to the police.
How Long Do Security Cameras Keep Footage?
Because security cameras of roadside businesses and government buildings often overlook parts of the road, they provide one of the most common types of footage used as proof in accident insurance claims and civil lawsuits. In New Jersey, the Department of Transportation's traffic camera footage is kept for seven calendar days, while government buildings retain their security footage for thirty days.
Private businesses have no legal requirement to retain footage for a particular time, but the industry standard is anywhere from thirty to ninety days.
Requesting Footage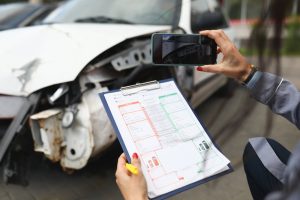 In general, you can request footage from anyone at any time. Whether or not they comply is a different story. Requesting a video from government and police officials might be easier, as there is an official process for requesting public information found here, but this only applies if the footage is a public record, like police dashcams.
One of the most valuable ways your attorney can help gather evidence in your case is by collecting video and surveillance evidence from all possible sources. Businesses will more likely help if they receive a formally drafted letter from an attorney with relevant times and information about the accident. Attorneys can also ask the police for surveillance video of the accident. Even though a request from police officers to a private business is the same as any other citizen, many businesses are more ready to comply when police ask for the information.
If your case goes beyond insurance claims and escalates to the courtroom, an attorney can subpoena the video footage from a private entity. While the entity can argue against the subpoena, the short time it takes to release the information is often the much faster, easier, and more cost-effective option.
Contact a Car Accident Attorney Today
Surveillance footage and other forms of video evidence can be critical in modern car accident insurance claims and injury lawsuits. At Brach Eichler Injury Lawyers, our New Jersey car accident attorneys know how to successfully argue your case to give you the best chance at a large settlement.
When you've been injured in a crash due to someone else's negligence, you need a strong advocate to gather evidence to support your case in the best way possible. Don't wait to contact us for a free consultation. Let's discuss how we can build a stronger case for you. Call us today at (973) 364-8300 or contact us online.
Related Posts
How to Request an Accident Report
My Accident Was Last Year. Do I Still Have a Claim?
The 6 Most Important Things You Should Do If You Get In A Car Accident
Written by: Brach Eichler Injury Lawyers
Last Updated : September 19, 2023
FREE CONSULTATION
Speak With a Skilled Auto Accident Attorney
If you have been involved in a motor vehicle accident, call us. We are here for you. The consultation is Free. You will not pay any fees unless we win your case, because here at Brach Eichler Injury Lawyers, it's all about getting results for you.
Our Verdicts & Settlements
---
$5.8 Million Settlement Brach Eichler Injury Lawyers Obtained a $5.8 Million Settlement on Behalf of Injured Client
$5.35 Million Settlement Brach Eichler Injury Lawyers Obtained a $5.35 Million Settlement at Trial on Behalf of a Pedestrian Struck by a Tractor Trailer
$4.8 Million Settlement Brach Eichler Injury Lawyers Obtained a $4.8 Million Settlement on Behalf of a Woman Injured in a Trucking Accident
$2.25 Million Settlement Brach Eichler Injury Lawyers Obtained a $2.25 Million Settlement for an Auto Accident Victim in Bergen County
* Results may vary depending on your particular facts and legal circumstances.
View All Results
Meet Our Trial Attorneys
---
The trial attorneys at Brach Eichler Injury Lawyers have decades of experience with personal injury litigation. We understand the difficulties accident victims experience. Our staff is especially skilled at dealing with medical providers and insurance companies to navigate these claims and allow you to focus on what is truly important - getting back to health.
What Our Clients Are Saying About Us
---
"My case was not a simple case, but Ed Capozzi and his team took it head on. It was a pleasure to deal with Ed Capozzi and Corey Dietz. All their knowledge and fast response to any questions I had throughout the case made it easier on me. I can't forget about Mr. Capozzi's wonderful paralegal. Everybody was kind and thoughtful. This team of attorneys never made me feel like I was just another case. They make you feel like friends. If you need an personal injury lawyer, give Ed Capozzi and Corey Dietz a call! They won't let you down! Thanks to everyone at Brach Eichler Injury Lawyers! You guys rock!"

"I would never choose another law firm!! Mr. Edward Capozzi and Valentina treated me like family. I was scared to go to court but when I did, he was very aggressive and fought for me. I got so much money for my case!! I can't say it enough, THANK YOU!! THANK YOU!!"

" Brach Eichler Injury Lawyers is a top notch law firm. I worked specifically with Mr. Capozzi, and was very impressed with his knowledge of personal injury law, and his commitment to ensuring I got the result I deserved."
* Results may vary depending on your particular facts and legal circumstances.
Speak to an attorney today!
---
If you have been injured in an accident, call us! We are here for you 24 hours a day. The consultation is free. You will not pay any fees unless we win your case, because here at Brach Eichler Injury Lawyers, it is all about getting results for you.