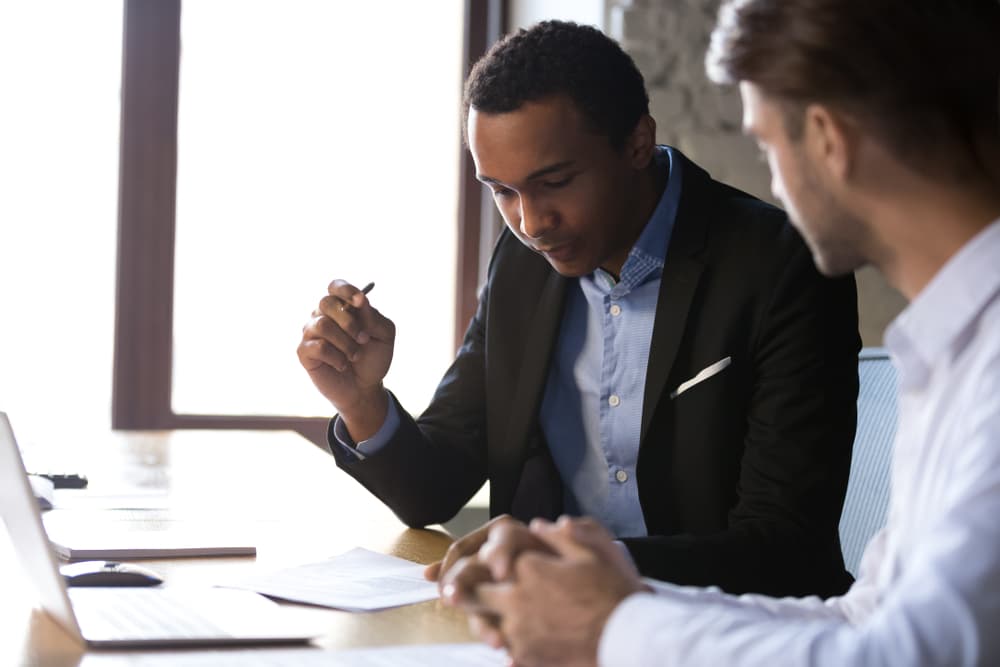 >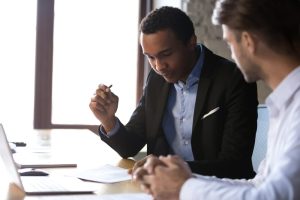 When your personal injury case goes to trial, it will go through the discovery phase of litigation. Depositions are one of the most critical parts of discovery. Through depositions, each side can clarify facts about the case, learn what each witness's testimony will be, and see how they will testify at trial.
What Is a Deposition?
A deposition is an interview between one party's attorney and a witness. The deposition usually takes place in a lawyer's office. Your lawyer can depose the at-fault party, or the at-fault party's attorney can depose you. Other people important to the case can be deposed, as well.
A deposition is taken under oath, meaning that anything said during the deposition becomes evidence and can be used at trial. This means that if someone being deposed says something different during a trial than they did during their deposition, their testimony could be questioned.
When Can a Deposition Be Taken?
Under New Jersey law, any party to the lawsuit can take the testimony of another person beginning 35 days after the summons and complaint have been served on the defendant.
What Is the Purpose of a Deposition?
The purpose of the deposition is to ask questions concerning facts that parties, witnesses, and expert witnesses may be aware of that could assist in preparing a lawsuit and during the trial. Depositions are usually taken for the following reasons:
To figure out all of the facts concerning the lawsuit
To look for information that may be favorable to either side of the case
To get statements under oath so that the individual being deposed is unable to change their statement later unless they admit to perjuring themselves
To look for information that could discredit the testimony of the person being deposed or another person who testified concerning the same issues
To determine whether a witness will perform well if questioned at trial
Who Can Be Present at a Deposition?
Several people may be present during a deposition, some for practical matters, others because they requested to be there. For example, most depositions will include the individual being deposed, the attorney deposing the individual (i.e., the examiner), the attorney of the person being deposed, a videographer, and a court reporter.
Preparing for a Deposition
An experienced attorney will help prepare their client for a deposition, so the questioning does not catch them off guard. Generally, a deposition will begin with questions about the deposing party's background information:
Date of birth
Residence
Education
Military background, if applicable
Employment history
Criminal record, if applicable
Previous claims or lawsuits
Previous medical care and treatment
List of doctors that were seen before the accident and the reason for the visits, if applicable
Personal habits
Hobbies
Social activities
During the deposition, a party may also be asked about information concerning the incident, the injuries sustained, and the compensation being sought. For example, they may ask the following:
Step-by-step of the events in chronological order;
Conversations that may have occurred on the scene of the accident;
Medical treatments
Medical bills
Nursing care
Pain and suffering
Disability
Loss of earnings
Loss of earning capacity
The effects of the incident on marriage, family life, and/or friendships
The effects of the incident on the individual's leisure and/or hobbies
How Should I Behave at a Deposition?
It is important to tell the truth at a deposition because you will be under oath. If you do not tell the truth, you could be committing perjury, which is a crime. Additionally, listening carefully to a question before answering is important because you only want to answer what is being asked. You do not want to volunteer information to the opposing party.
It's important to stick to the facts. If you do not know the answer to a question, say that you do not know. Everything you say during a deposition can be used in a trial, so providing more information than necessary or lying can harm your case. A skilled attorney will prepare their client for the deposition and discuss all the possible questions they can foresee being asked. Once the deposition has begun, your attorney has no control over opposing counsel's questions.
Hiring a Personal Injury Attorney in New Jersey
If you have been subpoenaed to be deposed or have been injured in an accident due to someone else's negligence, our team of award-winning New Jersey personal injury lawyers is here to help. You will receive vigorous representation when you hire an attorney from Brach Eichler Injury Lawyers. Contact us at (973) 364-8300 for a free consultation today.
Related Posts:
How Do You Know a Deposition Went Well?
What Happens After a Deposition in a Personal Injury Case?
Written by: Brach Eichler Injury Lawyers
Last Updated : March 21, 2023