Clifton Car Accident Attorneys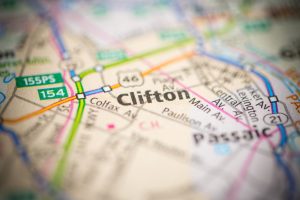 If you sustained an injury in a car crash because of an irresponsible driver, do not hesitate to contact Brach Eichler Injury Lawyers. You might be entitled to compensation for various expenses, such as hospital bills and out-of-pocket costs.
A car accident is a scary, frustrating, and stressful experience. You're going about your day and suddenly find yourself in a situation that changes your routine. Medical treatment might be necessary to manage the symptoms of your injury. The bills you receive could lead to financial strain. The entire scenario can be overwhelming.
Brach Eichler Injury Lawyers understands what you're going through, and our team is ready to help. One of our Clifton personal injury lawyers will work closely with you on your case and pursue the money owed to you.
For a free consultation to learn more about your available options, call Brach Eichler Injury Lawyers at (973) 364-8300 today.
Common Types of Car Accidents
Various circumstances can lead to a car accident. The most common types of car crashes include:
Rear-end collisions – Tailgating is one of the most common causes of rear-end accidents. They happen when a driver follows someone else's vehicle too closely. Without enough space between the cars, the motorist can't stop in time to avoid crashing into the rear of the vehicle in front of them.
Rollover accidents – A car can roll or tip onto its side when enough force lifts the tires off the ground after jumping a curb, taking a sharp turn too fast, or clipping the side of another vehicle.
Head-on collisions – Head-on accidents are one of the most deadly types of crashes. According to the Insurance Information Institute, head-on collisions accounted for 10.2 percent of all fatal crashes in 2020.
Hit and run accidents – A hit and run involves a driver who flees the scene of an accident without fulfilling their obligations under state law. Instead of stopping to check on others and provide their contact and insurance information, they drive off before law enforcement arrives.
T-bone accidents – A T-bone crash occurs when the front end of one car collides with the side of another vehicle. Intersections are common locations for this type of accident.
Multi-vehicle accidents – Multi-vehicle accidents involve three or more cars. They're also called pileups. They can lead to severe injuries and fatalities.
Single-car accidents – A single-car accident often results when someone's negligence behind the wheel causes a motorist to swerve out of the way but crash into a stationary object, such as a tree or telephone pole.
If you suffered an injury in any type of car crash in New Jersey, reach out to Brach Eichler Injury Lawyers immediately. We can investigate the accident to determine who is at fault and build a case to hold them liable.
Common Causes of Car Accidents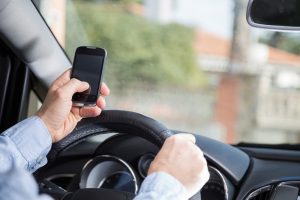 A range of factors can contribute to a car crash. The most common causes of car accidents include:
Distracted driving – According to the National Highway Traffic Safety Administration, 3,142 people died in distracted driving accidents in 2020. Distractions can include anything that takes a driver's hands, eyes, or focus off the task of driving.
Failing to yield – Every driver is responsible for yielding to others in certain situations. Proceeding ahead of someone else on the road without following the traffic sign or signal increases the likelihood of a crash.
Tailgating – Following a vehicle too closely is dangerous. If a driver slams on their brakes, the motorist following them might not have enough time to brake or swerve out of the way to avoid crashing into the rear of the car.
Speeding – High-speed accidents are often fatal. In 2020, speeding caused 11,258 deaths. Driving above the speed limit prevents a driver from having total control over their vehicle.
Poor weather conditions – Sleet, strong wind, heavy rain, and fog require motorists to adjust their speeds and focus on their surroundings. Carelessly handling these dangerous conditions can result in a traumatic car crash.
Fatigued driving – Statistics from the National Safety Council show around 6,400 people die in drowsy driving accidents every year. The impact fatigue has on a driver is similar to the results of consuming alcohol: slower reaction time, poor decision-making skills, and the inability to recognize hazards.
If someone else is at fault for the car crash in which you were injured, you should contact Brach Eichler Injury Lawyers. One of our car accident lawyers in Clifton, NJ, might be able to represent you in your case and hold the careless driver accountable for their misconduct.
Compensation Available in a Car Accident Case
Personal injury protection (PIP) is a type of mandatory insurance for all drivers in New Jersey. The minimum required coverage amount is $15,000.
Two types of coverage options are available through PIP:
Medical expense coverage – You can use your medical expense coverage to pay for the cost of medical treatment and medical equipment needed for your injury from the accident.
Additional PIP coverage: With additional PIP coverage, you can receive reimbursement for certain expenses related to the crash, such as lost wages.
When purchasing PIP insurance, you can choose between a basic or standard policy.
A standard policy allows you to choose your rights if you sustain an injury in a car accident. The unlimited right to sue option means you can file a lawsuit against the at-fault driver for compensation for your pain and suffering.
A basic policy includes the limited right to sue option. When you pick this option, you agree not to pursue legal action against the at-fault driver for your pain and suffering. However, you can sue them for pain and suffering if your injury involves one of the following:
A displaced fracture
Loss of a fetus
Permanent injury
Significant disfigurement or scarring
Loss of a body part
Death
If you file a liability insurance claim or lawsuit against the careless motorist, you could pursue compensation for your:
Lost earning capacity
Pain and suffering
Loss of enjoyment of life
Ambulance services, emergency room visits, rehabilitation, and other medical expenses
Emotional distress
Property damage
Punitive damages are also recoverable in a lawsuit. To receive this financial award, you must show clear and convincing evidence of the defendant's act or omission caused by malice or a willful or wanton disregard of people who foreseeably might get hurt because of those omissions or acts.
Statute of Limitations for Car Accidents
The New Jersey statute of limitations for car accident cases allows a two-year timeframe to file a lawsuit. That means you have two years from the date of the car crash to initiate your lawsuit against the negligent driver.
Speak to a Dedicated Clifton Car Accident Lawyer Today
Brach Eichler Injury Lawyers has a history of obtaining compensation for accident victims in New Jersey. We use our experience and resources to create a customized strategy that matches the unique needs of our clients. We will go above and beyond to help you recover the maximum compensation available so you can get your life back on track.
If someone's negligence caused your injury in a car crash, call Brach Eichler Injury Lawyers for a free consultation at (973) 364-8300.