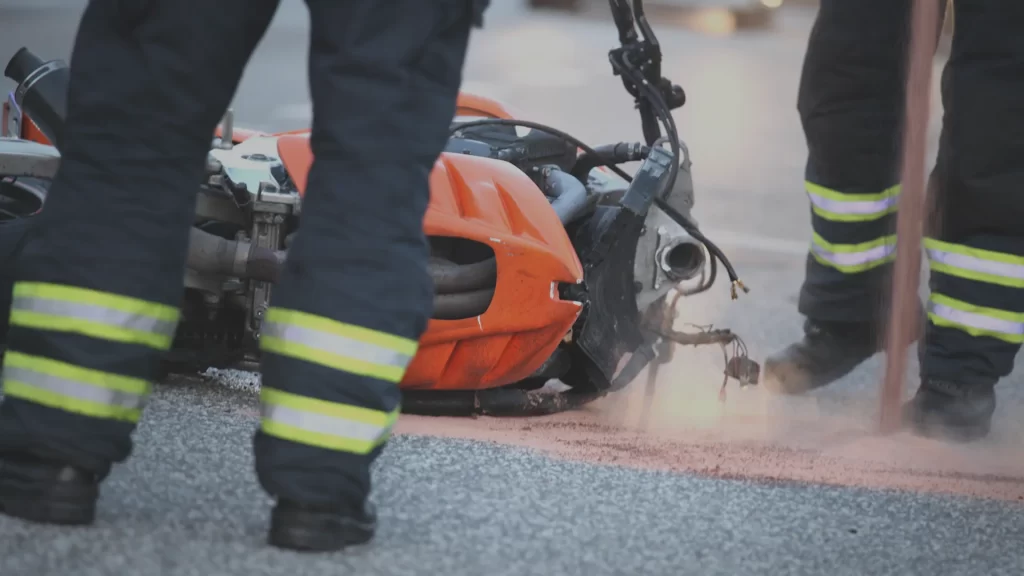 >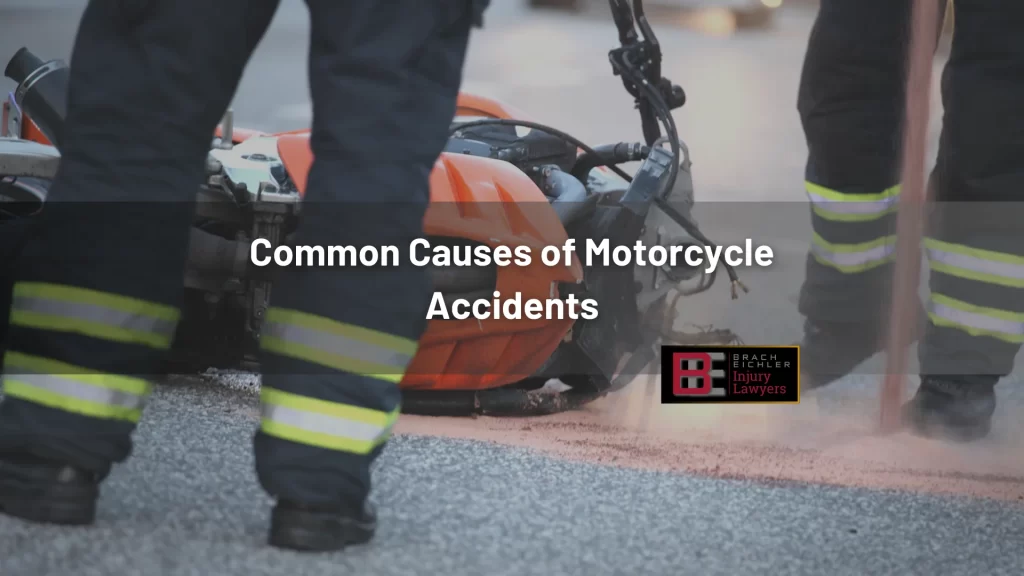 Riding a motorcycle can be a fun way of commuting to work, traveling between errands, or simply seeing the beauty of the Garden State. However, when traffic accidents happen, motorcyclists are more vulnerable to life-altering injuries than the occupants of passenger cars. Accidents can happen for various reasons, and understanding the common causes can help motorcyclists keep themselves and others safe. Here are some of the top reasons motorcycle accidents happen in New Jersey.
Common Causes of Motorcycle Accidents: Impairment
National Highway Traffic Safety Administration (NHTSA) statistics show that over a third of fatal motorcycle accidents involve a rider with a blood alcohol level above the legal limit. Riding after consuming alcohol can cause impairments such as:
Decreased reaction times
Overconfidence
Blurred vision
Poor motor control
Fatigue
While many motorcyclists understand the dangers of drunk driving, some are less familiar with other causes of impairment. While the recreational use of marijuana is now legal in New Jersey, state law bars operating any motor vehicle while under the influence of cannabis. The psychoactive properties of marijuana have many of the same adverse effects as alcohol on a rider's ability to control their vehicle.
Similarly, drowsiness or fatigue can severely impair a rider's capacities. In addition to the above effects, drowsy riders may experience microsleeps, risking devastating collisions.
Speeding
Accelerating down a straightaway or around a bend can be thrilling for motorcyclists. However, speed can be deadly. Statistics from a recent year show that over 30 percent of fatal motorcycle accidents involve excessive speed. Without the protection of a passenger vehicle, the force of impact at high speeds can cause catastrophic injuries to a motorcyclist.
Although the same speed limits apply to cars and motorcycles, riders should not think of these limits as targets. In many cases, it is safer for a motorcyclist to reduce their speed, including:
At nighttime, when visibility is more limited
When going around a bend
In poor weather conditions
In areas of heavy traffic
When sharing the road with bicyclists, pedestrians, or horseback riders
Riders should always give themselves plenty of time to reach their destination without resorting to excessive speed.
Distractions
Driver distraction is another significant cause of dangerous motorcycle accidents. Riders who take their eyes or their attention off the road for even a couple of seconds can travel hundreds of yards without noticing road hazards. Such distractions may include:
Texting while riding
Eating or drinking while riding
Focusing too much on directions/GPS
Listening to music on headphones can also be a dangerous distraction as it prevents riders from hearing what is happening on the road.
Lack of Training/Experience
Due to the increased risks of motorcycle riding, proper training is essential. Poorly trained or inexperienced riders are more prone to dangerous mistakes. They may not understand the proper maneuvers or techniques to protect themselves and others. Furthermore, riders may be overconfident in their abilities without completing a motorcycle safety course. This can lead to dangerous, negligent, and reckless driving that risks their lives.
Road Hazards
Many accidents occur as a result of external factors unrelated to the driver. In some cases, the danger stems from road hazards such as:
Slippery surfaces from rain, gravel, oil spills
Potholes or uneven pavement
Debris on the road
In such cases, another party may be liable for the crash. For example, suppose a municipality fails to fill in a pothole, and a biker is injured in a crash that was caused by the pothole. In that case, the injured motorcyclist may be able to seek compensation from the local government. Alternatively, if the accident was the result of debris from poorly secured cargo, the rider can file a claim against the trucking company.
Inclement Weather
Poor weather affects all road users. However, it can be particularly hazardous for motorcyclists. Rain, snow, and ice can lead to slick surfaces, making it difficult for two-wheeled vehicles to stop or maneuver. Windy conditions can blow riders off the road or into the path of another vehicle. Fog can limit all road users' visibility, disproportionately affecting already less visible motorcyclists.
Because of these dangers, motorcyclists should avoid riding in poor weather conditions. Those who cannot afford to do so should exercise extreme caution. If another motorist does not adapt to the conditions and causes an accident, they can be liable for a motorcyclist's injury-related losses.
Negligent Drivers
All motorcyclists should aim to make themselves as visible as possible to other motorists. However, it is even more important for drivers to remain alert to the presence of motorcycles. Inattentive drivers who fail to see motorcyclists can cause deadly accidents when they make unsafe lane changes or left turns in front of motorcycles.
Furthermore, motorcyclists have the same rights as other road users, and drivers must respect these rights. Aggressive tailgating or failing to yield the right-of-way to a motorcyclist can lead to deadly collisions.
Contact a New Jersey Motorcycle Accident Attorney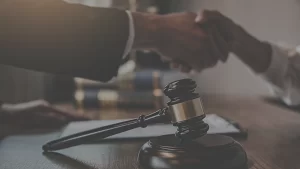 Motorcycle riding can be fun, but safety should be your priority. You can reduce your risk of accidents by enrolling in a motorcycle safety course, limiting distractions, and watching for hazards. Remember that New Jersey law requires all motorcyclists and passengers to wear federally-approved motorcycle helmets. Reflective materials and other protective gear can keep you even safer. Yet even the most experienced and careful motorcyclists are vulnerable to accidents due to other people's negligence.
If you have suffered injuries in a motorcycle accident, the New Jersey motorcycle accident attorneys at Brach Eichler Injury Lawyers can help you secure the compensation you deserve. Our experienced team can investigate the accident, identify all liable parties, and negotiate aggressively for a full and fair settlement. Our skilled trial lawyers can file a lawsuit and fight for your compensation before a judge and jury if necessary. We have won over $425 million in settlements and verdicts for our clients, and we are ready to work for you, too. Call us today at (973) 364-8300 or contact us online for a free consultation to learn more about how we can help you.
Related posts
Why Some Personal Injury Cases Go to Trial
Why Posting on Social Media After an Accident Can Hurt Your Case
What Happens If My Accident Report Is Incorrect?
Written by: Brach Eichler Injury Lawyers
Last Updated : November 17, 2023
FREE CONSULTATION
Speak With a Skilled Auto Accident Attorney
If you have been involved in a motor vehicle accident, call us. We are here for you. The consultation is Free. You will not pay any fees unless we win your case, because here at Brach Eichler Injury Lawyers, it's all about getting results for you.
Our Verdicts & Settlements
---
$5.8 Million Settlement Brach Eichler Injury Lawyers Obtained a $5.8 Million Settlement on Behalf of Injured Client
$5.35 Million Settlement Brach Eichler Injury Lawyers Obtained a $5.35 Million Settlement at Trial on Behalf of a Pedestrian Struck by a Tractor Trailer
$4.8 Million Settlement Brach Eichler Injury Lawyers Obtained a $4.8 Million Settlement on Behalf of a Woman Injured in a Trucking Accident
$2.25 Million Settlement Brach Eichler Injury Lawyers Obtained a $2.25 Million Settlement for an Auto Accident Victim in Bergen County
* Results may vary depending on your particular facts and legal circumstances.
View All Results
Meet Our Trial Attorneys
---
The trial attorneys at Brach Eichler Injury Lawyers have decades of experience with personal injury litigation. We understand the difficulties accident victims experience. Our staff is especially skilled at dealing with medical providers and insurance companies to navigate these claims and allow you to focus on what is truly important - getting back to health.
What Our Clients Are Saying About Us
---
"My case was not a simple case, but Ed Capozzi and his team took it head on. It was a pleasure to deal with Ed Capozzi and Corey Dietz. All their knowledge and fast response to any questions I had throughout the case made it easier on me. I can't forget about Mr. Capozzi's wonderful paralegal. Everybody was kind and thoughtful. This team of attorneys never made me feel like I was just another case. They make you feel like friends. If you need an personal injury lawyer, give Ed Capozzi and Corey Dietz a call! They won't let you down! Thanks to everyone at Brach Eichler Injury Lawyers! You guys rock!"

"I would never choose another law firm!! Mr. Edward Capozzi and Valentina treated me like family. I was scared to go to court but when I did, he was very aggressive and fought for me. I got so much money for my case!! I can't say it enough, THANK YOU!! THANK YOU!!"

" Brach Eichler Injury Lawyers is a top notch law firm. I worked specifically with Mr. Capozzi, and was very impressed with his knowledge of personal injury law, and his commitment to ensuring I got the result I deserved."
* Results may vary depending on your particular facts and legal circumstances.
Speak to an attorney today!
---
If you have been injured in an accident, call us! We are here for you 24 hours a day. The consultation is free. You will not pay any fees unless we win your case, because here at Brach Eichler Injury Lawyers, it is all about getting results for you.