New Jersey T-Bone Accident Attorneys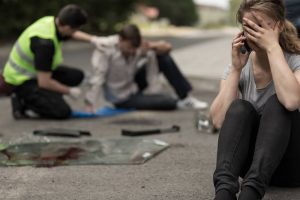 If you sustained injuries in a T-bone truck accident due to someone else's negligent actions, contact the New Jersey truck accident attorneys of Brach Eichler Injury Lawyers today. We might be able to hold the at-fault party liable and recover the compensation you're entitled to.
A T-bone collision occurs when the front of one vehicle crashes into the side of another. They commonly happen at intersections when someone runs a red light or fails to yield the right of way. However, they can happen anywhere.
A T-bone accident can be catastrophic to the occupants of a passenger car, especially when they're hit by a commercial truck. Large trucks, such as tractor-trailers, sit high off the ground and weigh up to 80,000-pounds with a full cargo load. They can also contain large, heavy, or hazardous materials. The violent forces placed on a vehicle during a collision often lead to severe injuries.
At Brach Eichler Injury Lawyers, our New Jersey T-bone accident attorneys know how to handle truck accident cases. We can investigate and gather evidence to prove someone else was at fault for your injury. Our legal team is ready to fight for you and pursue the maximum compensation available.
Call us at (973) 364-8300 right now for your free consultation to learn more about how we can help you.
Common Causes of T-Bone Truck Accidents
A truck driver could collide with another vehicle already in the middle of an intersection if they run a stop sign or don't yield the right of way. T-bone accidents can also result from a trucker turning left without checking for oncoming traffic or becoming distracted at the wheel.
A range of circumstances could lead to a T-bone crash. The most common include:
Fatigued driving
Speeding
Ignoring a stop sign or red light
Taking a left-hand turn without checking for approaching vehicles
Failing to yield at an intersection
Entering a roadway without looking for oncoming traffic first
Driving under the influence
At Brach Eichler Injury Lawyers, our New Jersey T-bone accident attorneys know how to hold truck drivers and trucking companies accountable for their negligent actions. Whether the trucker made an error or their employer negligently hired an inexperienced employee, someone else should be financially responsible for your accident-related expenses.
Steps to Take After a T-bone Truck Accident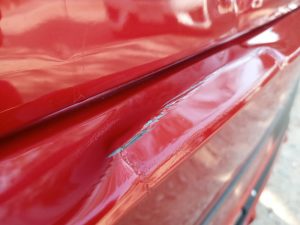 Truck accident cases can be complicated to handle. They require a thorough investigation and sufficient evidence to prove fault. The motor carrier's insurance company does not want to pay you. Although the adjuster handling your claim might seem friendly and accommodating, their goal is to save money by avoiding a significant settlement.
You should take immediate steps to protect your rights to compensation if you get hurt in a T-bone accident involving a commercial truck. First, go to the hospital after leaving the crash scene. Allow a doctor to examine you and diagnose your injury. They might recommend follow-up care that you should regularly attend to recover.
Keep a copy of any document related to your case. You will likely receive medical bills, records, and other documentation while treating your injury. You could also receive letters or emails from the insurance company regarding your claim. Maintain your records to use as evidence of what happened.
You should also hire Brach Eichler Injury Lawyers immediately after the accident. One of our New Jersey T-bone accident attorneys can take over your claim and handle every step on your behalf. We will gather the available evidence to submit to the insurance adjuster and negotiate for a favorable settlement. If the insurance company denies your claim or provides an inadequate offer, we can move forward with a lawsuit against the negligent party. We have the resources to take your case to court and fight for the money owed to you.
Compensation Available After a T-bone Truck Accident
The New Jersey no-fault system requires accident victims first to pursue compensation from their auto insurance company. Every motor vehicle driver must buy and maintain personal injury insurance (PIP). PIP covers the cost of medical treatment, lost wages, and other crash-related expenses up to the limit listed on the policy.
Once you exhaust the total policy limit, you could file a claim with the at-fault driver's liability insurance carrier. However, you must have chosen the "unlimited right to sue" option on your PIP policy to step outside the no-fault insurance restrictions. If you purchased PIP coverage with the "limited right to sue" option, you could only hold the negligent motorist liable for your injury if the accident resulted in:
Significant scarring;
Loss of a fetus;
Loss of a body part
Permanent injury;
Significant disfigurement;
Displaced fracture; or
The settlement amount you receive from a liability claim could compensate you for a range of losses, such as:
Loss of enjoyment of life
Pain and suffering
Lost wages
Lost earning capacity
Emotional distress
The Federal Motor Carrier Safety Administration requires all motor carriers to purchase liability coverage for their commercial trucks. The policy limits depend on the transported contents and the gross vehicle weight. For example, $300,000 in liability insurance is a requirement for a truck weighing under 10,001 pounds carrying non-hazardous freight.
Statute of Limitations on T-bone Accident Lawsuits
You must adhere to a strict deadline if you want to sue the truck driver or trucking company for the injury you sustained in the crash. This deadline is called a statute of limitations. It's the timeframe an accident victim has to file their lawsuit in civil court.
New Jersey has a two-year statute of limitations. That means you have two years from the date of the T-bone crash to initiate your lawsuit against the at-fault party. It's critical to work diligently on your case to avoid running out of time to pursue legal action. Once the deadline passes, you will likely lose your right to seek compensation in court.
Contact Us
If someone's negligence caused your injury in a T-bone truck accident, contact Brach Eichler Injury Lawyers to learn about your available legal options. With 24/7 availability and bilingual staff members, you can expect to receive the quality service you deserve.
We have five conveniently located offices, so you won't have to travel far to see us. If you can't come to us, we will be happy to come to you.
Call us at (973) 364-8300 for a free consultation with one of our dedicated and experienced T-bone accident attorneys in New Jersey.