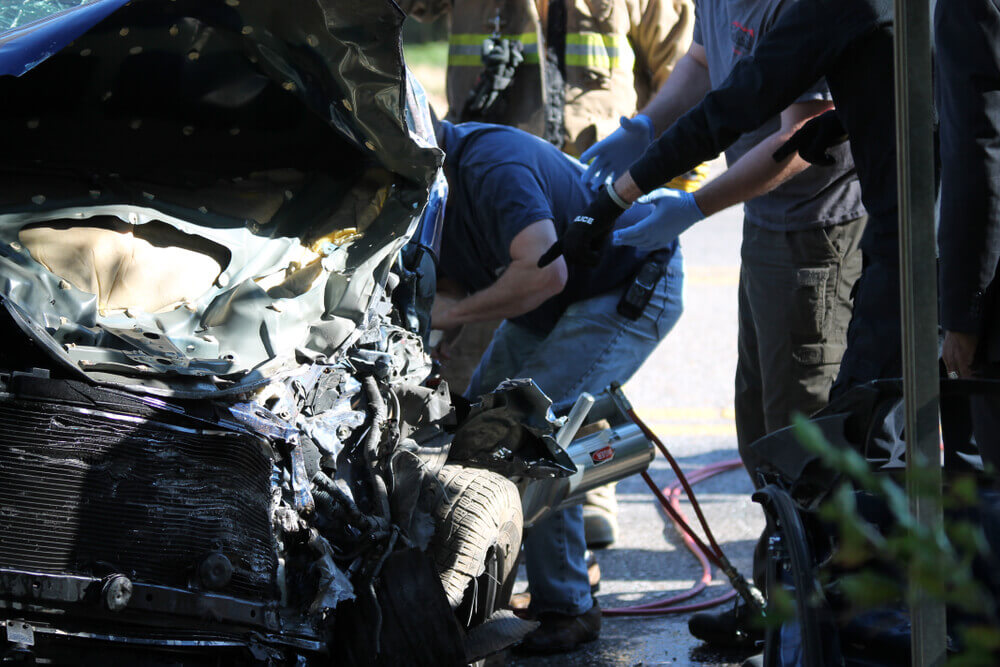 >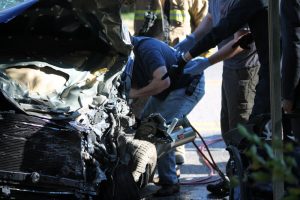 Being injured in an auto accident can be a traumatizing experience. Depending on the severity of the accident, you could suffer mild to severe injuries, and your car could also sustain property damage. But if you are hit by a large commercial truck, the resulting injuries and vehicle damage can be significantly exacerbated. 
If you've been injured in a truck accident, contact the truck accident attorneys at Brach Eichler Injury Lawyers to discuss your case and legal options. Our truck accident attorneys have what it takes to help you pursue the compensation you need to recover financially after the accident. Contact us at (973) 364-8300 today to set up a free consultation. 
What Are The Differences Between A Truck Accident And Other Auto Accidents?
There are two critical differences between truck collisions and other types of auto accidents.
Size and Weight – A typical passenger vehicle usually weighs in at around 3,000 pounds. A fully-loaded commercial truck can weigh up to 80,000 pounds. Because of the difference in weight between trucks and passenger vehicles, truck collisions have the potential to be far more catastrophic than a collision between two cars. Due to their large size and weight, large trucks have a tremendous amount of momentum, especially if they are driving at high speeds. The force of the impact in a truck collision often results in life-changing or fatal injuries.
Liability – If you were involved in a collision with another vehicle, determining liability is usually pretty straightforward. For instance, if someone rear-ended you, that person would be the "at-fault" individual. But liability can be much more complicated to discern in a truck accident. While it might seem like the driver is the at-fault individual, oftentimes there are other liable parties as well. The truck company, the truck's owner, negligent cargo loaders, defective parts manufacturers, and other negligent parties could all potentially hold some responsibility for a truck accident. For example, if the truck company pressured the driver to exceed their hours of service limits, and then the driver became fatigued and collided with another vehicle, the truck company could also be at fault.
Types of Truck Accidents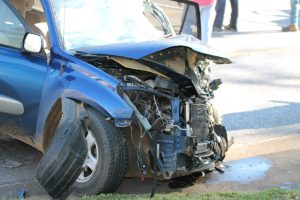 There are certain types of accidents that are specific to large commercial trucks. Some common types of truck accidents include:
Jackknife accidents – Tractor-trailer vehicles take longer than most vehicles to come to a complete stop. Both a truck and its trailer have separate braking systems. When a truck driver suddenly has to slam on the brakes, the trailer keeps accelerating forward, which can cause the truck to jackknife. As the trailer continues to accelerate, it swings around the side of the truck, forming a sharp 90-degree angle with the cab. A jackknife accident on a busy, multi-lane highway can cause a massive, multi-car collision.
Rollover accidents – Certain conditions can cause a truck to roll over. For instance, if a truck's cargo has not been properly secured, the cargo could shift during transit, causing the truck to tip over. 
Underride accidents – Underride accidents occur when a vehicle crashes into the side or back of a large commercial truck and then slides underneath the truck. While some trucks have guards to protect against these types of accidents, not all do. These types of accidents can result in some of the most devastating injuries imaginable. 
Compensation for a Truck Accident
New Jersey is a no-fault auto insurance state, which means that when a person gets injured in a traffic accident, they usually turn to their own personal injury protection (PIP) to recover compensation for medical expenses or lost wages. 
However, if you are seriously injured in a truck accident, you could still hold the at-fault parties responsible through a third-party insurance claim or personal injury lawsuit. In order to step outside New Jersey's no-fault system, you must meet specific criteria. If you sustained a severe injury in a truck accident, contact our attorneys today to determine whether you qualify for a third-party insurance claim or lawsuit. 
Contact Brach Eichler Injury Lawyers Today
If you were injured in a truck accident, contact Brach Eichler Injury Lawyers right away. We have the knowledge and resources to investigate the accident, document and calculate the damages you are owed, and aggressively pursue compensation on your behalf. Whether you are pursuing a claim through your own personal injury protection plan or you qualify to pursue a personal injury lawsuit against the at-fault party or parties, our attorneys have the skills to help you achieve your desired outcome. 
Contact us today for a free consultation by calling (973) 364-8300.
Written by: Brach Eichler Injury Lawyers
Last Updated : March 21, 2023