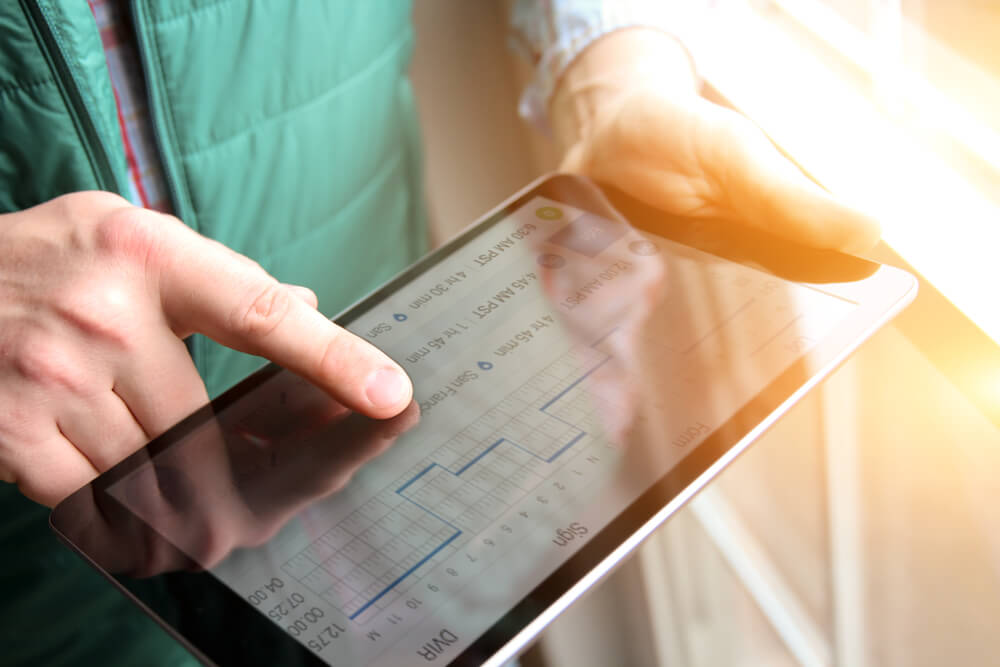 >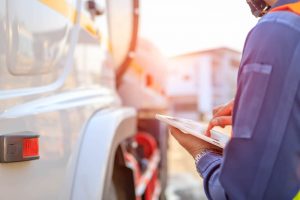 A travel log is written documentation of a truck driver's activity during every twenty-four-hour period, whether they're off duty or performing their job-related tasks. If you're ever involved in a truck accident, you could use the travel log as evidence to prove the trucker's actions contributed to the accident.
To recover compensation for injuries you sustained in a vehicle collision, you must have sufficient evidence to show who was at fault and whether they should be financially responsible for your losses. However, pursuing a case against a truck driver or trucking company can be an uphill battle. They're often complex cases requiring thorough investigations and physical documents supporting the victim's claims.
Federal Regulations Truck Drivers Must Follow
Everyone in the trucking industry, including truck drivers, must comply with regulations set by the Federal Motor Carrier Administration. In particular, following the hours of service regulations is necessary to prevent truck driver fatigue.
If truckers decide to violate the hours of service rules, they could fall asleep at the wheel and cause an accident. The logbook can show whether the driver drove beyond the maximum driving limit or skipped required breaks during their shift.
The hours of service regulations require that truck drivers:
Take a thirty-minute break after driving for eight consecutive hours without at least one thirty-minute interruption
Drive no more than eleven hours after ten off-duty hours
Are prohibited from driving past the fourteenth consecutive hour on duty after spending ten consecutive hours off duty
Spend at least seven consecutive hours in the sleeper birth and take at least two off-duty hours whether or not the time is spent in the sleeper birth, totaling the ten required off-duty hours
Information Required to Be in a Truck Driver's Logbook
A logbook is also referred to as a record of duty status. Federal law requires every truck driver to record all necessary details in a graph grid to document what they do during each twenty-four-hour period.
The information all truck drivers must detail in their logbooks includes:
Name of the motor carrier and the office address
Name of any co-driver
Month, day, and year for the start of each twenty-four hours
City, town or village, and state abbreviation for the location of every change of duty status
Time zone of the driver's home terminal regardless of whether they travel to a different time zone
Number of hours spent on breaks, off duty, and in the sleeper birth
The shipper or shipping document name and type of contents being transported
Total hours spent driving during the period
Explanations of unusual circumstances or entries in the logbook, such as a vehicle collision or poor weather conditions
Signature of the trucker
Limited exceptions allow some truck drivers to operate a commercial vehicle without maintaining a record of duty status. For example, a logbook isn't required for someone driving within a 100 air-mile radius of the location they report to work.
How an Electronic Logging Device Works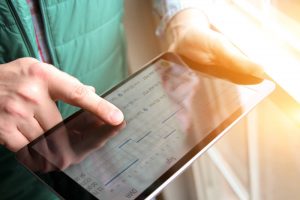 An electronic logging device, also called an electronic device recorder (ELD), can automatically record and store data for a truck driver. ELDs have been a legal requirement for nearly all commercial trucks since December 18, 2017.
An ELD synchronizes with the truck's engine to record specific information related to the trip, such as:
The driver's duty status
Identification of the driver, vehicle, and motor carrier
Engine hours
Total number of miles driven
Motion status of the truck
Engine power status
Logging devices don't record all the information the Federal Motor Carrier Safety Administration requires. So truck drivers are supposed to manually enter the data necessary to complete a thorough record of the period.
Truck drivers can electronically transfer the data stored in the logging device to law enforcement or another official if there's a request for a copy of the information. The file can flag safety violations so the official can review it to determine whether the truck driver violated any federal regulations.
Proving Liability After a Truck Accident
You should seek legal representation immediately after an accident involving a tractor-trailer or another type of commercial truck. Pursuing a case alone can be overwhelming and result in a denied insurance claim or lower compensation than you deserve.
Your lawyer can investigate the crash and obtain a copy of the logbook, ELD, and additional documentation to prove the truck driver should be held liable for your injuries. For example, if the logbook shows the driver didn't take any breaks while on duty, it might indicate fatigue was a factor.
If the logbook and electronic logging device show conflicting information, it might be because the trucker tried to hide safety or federal regulation violations.
Speak to a Trusted Truck Accident Lawyer Today
Brach Eichler Injury Lawyers will fight hard to meet your needs and try to reach a favorable outcome in your case. We provide personalized services and attention to each of our clients. You can depend on truck accident attorneys to aggressively pursue the money you're owed from the negligent truck driver or trucking company.
If you suffered injuries in a truck accident due to someone else's careless misconduct, call us at (973) 364-8300 right now for your free consultation.
Written by: Brach Eichler Injury Lawyers
Last Updated : March 21, 2023