Clifton Brain Injury Lawyer
Written by: Brach Eichler Injury Lawyers
Last Updated : August 31, 2023
Clifton Brain Injury Attorney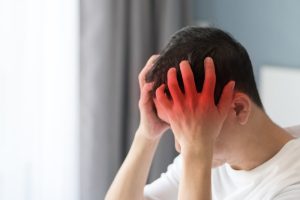 Over 60,000 brain injuries occur a year in the United States. Many of these injuries are catastrophic. Traumatic brain injuries (TBIs) can cause irreparable physical and emotional damage. When especially severe, they can also create financial hardship for victims and their families. TBIs require immediate treatment, yet victims often fail to show physical signs of harm. Call our Clifton brain injury lawyers if you suffered a traumatic brain injury in Clifton that wasn't your fault.
If your brain injuries resulted from an accident caused by another person, you have the right to seek compensation for a Clifton brain injury by filing a lawsuit. At Brach Eichler Injury Lawyers, we understand the life-altering, long-lasting effects that traumatic brain injuries can have on everyone involved.
Symptoms of a Brain Injury
Common symptoms of brain injuries include:
Anxiety
Confusion
Depression
Difficulty thinking
Difficulty speaking, slurred speech
Dizziness
Drowsiness
Headache
Irritability
Loss of balance
Memory loss
Nausea
Vision loss or change
Vomiting
Types of Brain Injuries
The CDC classifies the types of brain injuries as mild, moderate, and severe.
Most traumatic brain injuries that occur each year are mild TBIs or concussions. Mild TBIs are typically not life-threatening. However, a mild TBI can have severe, long-lasting effects that mirror those of chronic diseases. A blow, bump, or jolt to the head can cause a mild TBI or concussion. Also, any sudden movement by the body that causes the head to move back and forth quickly can cause a mild TBI.
Penetrating injuries from a fall, motor vehicle crash, or gunshot can cause a moderate to severe TBI. A full or partial recovery from moderate and severe TBIs often requires ongoing care.
The chances of a full recovery from a TBI are less than half. A study of TBI patients over five years showed that 26 percent improved while 22 percent stayed the same. Over the same period, 22 percent died, and 30 percent worsened.
Causes of Brain Injuries
A traumatic brain injury can occur when a direct or indirect external force strikes the head or skull.
Events that can cause a TBI include:
Athletic injuries
Physical assaults and assault with weapons
Falls are a leading cause of brain injuries. Striking your head on an object during this or any accident can result in a concussion.
Concussions, a form of mild TBI, are the most common type of brain trauma. Any violent or sudden head movement, such as whiplash, can cause a concussion. Although a mild form of TBI, a concussion can also cause complications through post-concussion syndrome. The effects of post-concussion syndrome can inhibit your ability to function normally for extended periods.
Another type of TBI is a hematoma, a pool of clotted blood forming in an organ, tissue, or another part of the body from a broken blood vessel. A hematoma can cause headaches, instability, paralysis, and even death. A hematoma can also affect clear thinking and vision.
The best way to determine if you have sustained a TBI is to see a doctor. If you believe you have suffered a TBI, you should also contact an experienced personal injury attorney as soon as possible.
Compensation Available in a Brain Injury Case
Because TBIs tend to cause debilitating, permanent injuries, any form of severe brain injury can cause extensive financial losses. TBIs can result in costs such as medical expenses and lost employment income. TBIs can also result in non-economic damages, such as pain and suffering.
Economic costs are more easily quantifiable than non-economic costs. It is easy to assign them a dollar amount. For example, when you go to the doctor, the hospital, physical therapy, or get medications, you get a receipt showing the exact cost of care. Continuous treatment for a traumatic brain injury results in a recurring stream of medical bills. Pay stubs or other documentation can show the amount of money you would be making at work if you were not injured. Recovery from a TBI typically causes victims to miss significant time from work.
Traumatic brain injuries can lead to cognitive function and emotional distress. The trauma to the brain itself can cause these types of issues. Additionally, living with physical symptoms can cause psychological effects. In addition to pain and suffering, the most common non-economic losses include depression, mental anguish, and loss of companionship. While it is hard to measure these damages, many TBI victims suffer these losses and deserve compensation. However, non-economic losses are difficult to quantify in dollars and cents.
Although courts only award them in extreme cases, punitive damages are also available in a traumatic brain injury lawsuit. If you can prove that the other party's actions were malicious or willfully disregarded your safety or the safety of others, a New Jersey court might award punitive damages. These punish the defendant rather than compensate the plaintiff.
Statute of Limitations for Brain Injury Cases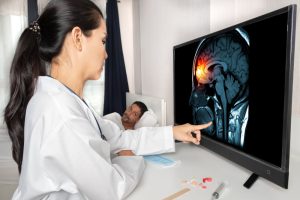 A statute of limitations provides the deadline for filing a lawsuit. If you do not file a lawsuit by this deadline, New Jersey law allows the court to dismiss your case for failure to file within the allotted time.
If your traumatic brain injury arose from another person's wrongful or neglectful act, you have two years from the date of your injury to file your lawsuit. A New Jersey brain injury attorney can help you avoid missing this and any other crucial deadlines related to your personal injury matter.
Contact an Experienced Brain Injury Attorney Today
Legal action involving a traumatic brain injury is a complex matter. You may have long-term needs that are hard to predict and quantify. You need an attorney with experience who can help you build a strong case that protects your future and ensures your family's well-being.
Brach Eichler Injury Lawyers has received recognition from notable organizations, including Best Lawyers* and Super Lawyers*. We have a proven track record of securing settlements and favorable jury verdicts for our clients. Call Brach Eichler Injury Lawyers and (973) 364-8300 today. Your consultation with a Clifton brain injury lawyer is free, and we don't charge a fee unless we win your case.
*No aspect of this advertisement has been approved by the Supreme Court of New Jersey. Click here to view our Awards Methodology page.
FREE CONSULTATION
Speak With a Skilled Auto Accident Attorney
If you have been involved in a motor vehicle accident, call us. We are here for you. The consultation is Free. You will not pay any fees unless we win your case, because here at Brach Eichler Injury Lawyers, it's all about getting results for you.
Our Verdicts & Settlements
---
$5.8 Million Settlement Brach Eichler Injury Lawyers Obtained a $5.8 Million Settlement on Behalf of Injured Client
$5.35 Million Settlement Brach Eichler Injury Lawyers Obtained a $5.35 Million Settlement at Trial on Behalf of a Pedestrian Struck by a Tractor Trailer
$4.8 Million Settlement Brach Eichler Injury Lawyers Obtained a $4.8 Million Settlement on Behalf of a Woman Injured in a Trucking Accident
$2.25 Million Settlement Brach Eichler Injury Lawyers Obtained a $2.25 Million Settlement for an Auto Accident Victim in Bergen County
* Results may vary depending on your particular facts and legal circumstances.
View All Results
Meet Our Trial Attorneys
---
The trial attorneys at Brach Eichler Injury Lawyers have decades of experience with personal injury litigation. We understand the difficulties accident victims experience. Our staff is especially skilled at dealing with medical providers and insurance companies to navigate these claims and allow you to focus on what is truly important - getting back to health.
What Our Clients Are Saying About Us
---
"My case was not a simple case, but Ed Capozzi and his team took it head on. It was a pleasure to deal with Ed Capozzi and Corey Dietz. All their knowledge and fast response to any questions I had throughout the case made it easier on me. I can't forget about Mr. Capozzi's wonderful paralegal. Everybody was kind and thoughtful. This team of attorneys never made me feel like I was just another case. They make you feel like friends. If you need an personal injury lawyer, give Ed Capozzi and Corey Dietz a call! They won't let you down! Thanks to everyone at Brach Eichler Injury Lawyers! You guys rock!"

"I would never choose another law firm!! Mr. Edward Capozzi and Valentina treated me like family. I was scared to go to court but when I did, he was very aggressive and fought for me. I got so much money for my case!! I can't say it enough, THANK YOU!! THANK YOU!!"

" Brach Eichler Injury Lawyers is a top notch law firm. I worked specifically with Mr. Capozzi, and was very impressed with his knowledge of personal injury law, and his commitment to ensuring I got the result I deserved."
* Results may vary depending on your particular facts and legal circumstances.
Speak to an attorney today!
---
If you have been injured in an accident, call us! We are here for you 24 hours a day. The consultation is free. You will not pay any fees unless we win your case, because here at Brach Eichler Injury Lawyers, it is all about getting results for you.