Clifton Premises Liability Lawyer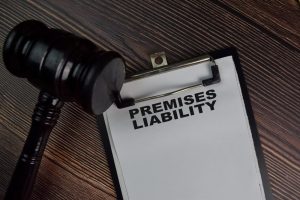 If you were injured due to dangerous conditions on someone else's property, contact Brach Eichler Injury Lawyers immediately. You might be entitled to compensation from the negligent property owner.
In a premises liability case, you can hold the property owner liable for not fulfilling their duty to provide a safe environment for visitors. You could be eligible to get money for your medical bills and other losses if the accident involved a defective staircase, wet floor, malfunctioning elevator, or another hazard.
The Clifton personal injury attorneys of Brach Eichler Injury Lawyers have fought for injured clients in New Jersey for decades. We bring a high level of skill and experience to every case. You can depend on our legal team to protect your rights and aggressively pursue the justice you deserve. Call us at (973) 364-8300 for a free consultation with a dedicated Clifton premises liability lawyer today. 
Premises Liability Law in New Jersey
In New Jersey, property owners owe a duty to three types of visitors. The standard of care differs for each visitor. Owners must ensure the property is safe and warn guests of dangers they might encounter.
The three types of visitors in premises liability cases include:
Invitees – Property owners owe invitees the highest standard of care. An invitee has an express or implied invitation to visit the property. Typically, the visitor is on the premises for business purposes. A common example is a customer at a retail store. Owners must keep the property safe, repair dangerous conditions, and warn of hidden defects.
Licensees – A licensee has permission to enter the property for their own purpose, such as a social guest at a friend's home. Owners must warn licensees of dangers on the premises. However, they don't have to inspect the property for hazardous conditions that can harm someone.
Trespassers – A trespasser is someone without permission or an invitation to enter the property. Property owners aren't required to maintain safe premises or warn trespassers of unsafe conditions. However, owners must not recklessly or intentionally cause injury.
Property owners must also comply with the attractive nuisance doctrine. That means they must take reasonable steps to prevent child trespassers from entering the property to access dangers that spark their interest.
Common types of attractive nuisances include:
Trampolines
Swimming pools
Treehouses
Fountains
Scooters, all-terrain vehicles, and similar machines
Animals
Young children often don't understand the potential risk of jumping into a swimming pool. The owner could be liable for a child trespasser's injury if they don't install a fence or enclosure around the pool to keep people out.
Common Causes of Accidents in Premises Liability Cases
Accidents can occur when property owners fail to fulfill their duties to visitors on the premises. Injuries on public and private properties can arise from dangerous circumstances, such as:
Potholes in parking lots
Inadequate maintenance
Lack of security measures
Leaking or burst pipes
Wet or slippery floors
Fire code violations
Unrestrained dogs
Uneven or cracked sidewalks
Swimming pool hazards
Defective staircases
Poor lighting
Exposure to toxic substances, such as mold
Damaged or missing railings
Building structural damage
Construction site hazards
Malfunctioning escalator or elevator
Loose mats and rugs
Unusual flooring transitions
Ice or snow on exterior walkways, stairs, and sidewalks 
Common Injuries Caused by Dangerous Properties
You can sustain any type of injury on another person's property. Whether you eat at a restaurant or spend time at a family member's house, unknown hazards can increase the risk of an accident. Injuries vary depending on the circumstances but can include:
Twisted or sprained ankle
Concussion
Electrical shock
Broken bones
Pulled or strained muscles
Dislocated joints
Burn injuries
Nerve damage
Illnesses from toxic exposure
Paralysis
Spinal cord injuries
Emotional or psychological trauma
Lacerations
Back and neck injuries
Compensation in a Premises Liability Case
You might be entitled to compensation if you get hurt in an accident on someone else's property. You can file an insurance claim or lawsuit to hold the property owner accountable for their misconduct. The money you receive might compensate you for your:
Hospital stays, prescriptions, doctor's appointments, and other medical expenses
Pain and suffering
Loss of enjoyment of life
Emotional distress
Lost wages
Lost earning capacity
Damage to personal property
You can also recover punitive damages in a lawsuit. To obtain such an award, you must prove that your injuries were caused by the at-fault party's malicious actions or wanton and willful disregard for the safety of others.
Statute of Limitations in Premises Liability
In New Jersey, the statute of limitations allows a two-year timeframe to file a lawsuit against another party. That means you have two years from the accident date to sue the property owner for your injury.
Steps to Take in a Premises Liability Case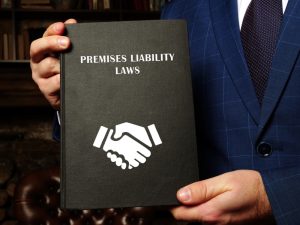 You must take immediate action after getting hurt on someone else's property. If the property's dangerous conditions contributed to the incident, the property owner should be responsible for your medical bills and other expenses.
The first thing you should do after leaving the scene is to go to the hospital. You can visit your doctor if the injury isn't severe, but it's crucial not to wait long before your first appointment. The physician can diagnose your injury and might recommend a follow-up treatment plan. You should listen to their instructions and attend every necessary appointment.
You should also maintain any records related to the case. Keep a copy of your bills, prescriptions, physical therapy notes, diagnostic test results, and other documentation. You can also take detailed notes of your symptoms, whether they worsen during specific activities, and how they affect your job and daily routine.
You should hire a Clifton premises liability lawyer from Brach Eichler Injury Lawyers after an accident. We can review your case and determine your available options for pursuing compensation. We will handle every aspect of your claim so you can focus on recovering.
Get Help with Your Case from a Top-Rated Law Firm
Pursuing legal action against a property owner is complicated. They will likely have an aggressive insurer or defense attorney committed to avoiding liability. You need a skilled legal team to help you navigate the challenging claims/lawsuit process.
Brach Eichler Injury Lawyers has received recognition for our hard work and case results from notable organizations, including Best Lawyers, America's Top 100 Personal Injury Attorneys, and Super Lawyers. We have a proven track record of securing settlements and favorable jury verdicts for our clients.
Call Brach Eichler Injury Lawyers at (973) 364-8300 for a free consultation with a Clifton premises liability lawyer if you sustained injuries due to a property owner's negligence.