Clifton Workers' Compensation Lawyer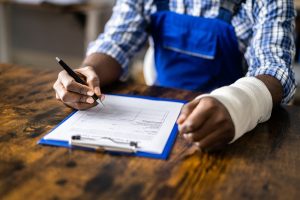 A significant accident can put your life on hold. When an accident happens in the workplace, your livelihood and financial stability may be at risk. For New Jersey workers, a benefit program helps cover an injured employee's medical expenses and part of their lost wages. This program is known as workers' compensation.
There are many misconceptions about workers' compensation. Some injured employees might not even know they may be eligible to apply for benefits. If you are hurt on the job, you have rights. Protect your legal rights and contact an experienced New Jersey workers' compensation lawyer to help you with your claim.
At Brach Eichler Injury Lawyers, our Clifton personal injury lawyers will take an aggressive stance on your behalf. Our dedicated team can help you seek the workers' compensation benefits you deserve. Call our Clifton office today at (973) 364-8300 for a free legal consultation.
What Is Workers' Compensation?
Workers' compensation is a benefits program designed to provide medical treatment to individuals hurt on the job. The program also helps replace a portion of an employee's lost wages while they recover from their injuries. Workers' compensation is a "no-fault" form of insurance. An injured employee could receive benefits even if their employer were not responsible for causing the accident.
New Jersey law requires that most employers carry workers' compensation coverage. Corporations, partnerships, and sole proprietors not covered by a federal program must provide workers' compensation coverage or be approved for self-insurance. Failing to provide workers' compensation coverage can result in significant criminal penalties and fines.
Who Is Eligible to Apply for Workers' Compensation Benefits?
Employees injured on the job or who develop significant illnesses because of their working environment may be eligible to apply for workers' compensation benefits. Both full-time and part-time employees can apply for benefits. Unlike other employment benefits, you do not need to have worked in your position for any specific length of time. Typically, the only workers not eligible to apply for workers' compensation are freelancers and independent contractors.
The only condition you must meet is that your injury occurs at work or happens because of a work-related task or job duty. If you get into a car accident on your way to pick up company supplies, you might be covered by workers' compensation. Have you been injured on the job by a dangerous machine or equipment? You can apply for workers' compensation benefits. However, there are some exceptions. If your injury occurs because of "horseplay" or you intentionally committed an act to get hurt, you are generally not eligible for workers' compensation benefits.
New Jersey Workers' Compensation Benefits Offered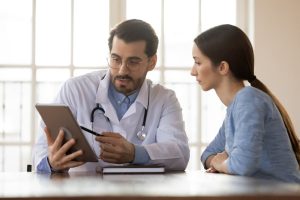 Getting help with your medical expenses and lost wages are not the only benefits of workers' compensation. The New Jersey workers' compensation program offers a variety of benefits depending on your condition and prognosis. If you are hurt while working, you may be able to seek:
Medical Benefits – Medical benefits cover necessary medical treatment costs associated with your injury or illness.
Temporary Total Benefits – Temporary total benefits cover 70 percent of your weekly wages if your injury temporarily prevents you from working.
Permanent Partial Benefits – These benefits are paid if your injury results in a partial permanent disability. The injuries are classified as "scheduled" or "non-scheduled." The benefits are weekly and begin once temporary total disability benefits end.
Permanent Total Benefits – If an injury or illness causes a disability that prevents you from returning to work permanently, you may receive permanent total disability benefits.
The New Jersey workers' compensation program also provides death benefits if a worker dies in a workplace accident.
A common misconception is that you still have the power to file a lawsuit against your employer if you receive workers' compensation benefits. That is not the case. If you accept workers' compensation benefits, you cannot bring a civil action against your employer for additional financial compensation. In some instances, you may be able to file a personal injury lawsuit against an at-fault third party, like a defective parts manufacturer or outside contractor.
If you have questions about your legal options, discuss your situation with an experienced New Jersey workers' compensation lawyer. A lawyer can review your claim and offer valuable advice on the best path toward recovering the money you deserve.
What Should You Do if You Are Injured at Work?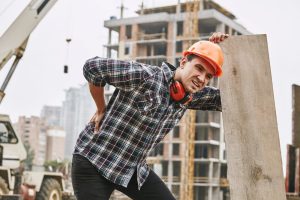 Your actions immediately following a workplace accident can impact your workers' compensation claim. If you are injured on the job, these are the steps you need to take to protect yourself:
Seek medical attention – If your injury is significant, seek medical attention immediately. If your injury is not life-threatening, report the incident. Your employer may require you to see an authorized physician for treatment.
Document the scene – When possible, try to document the accident. Take photographs and videos. You should also collect the contact information ofwitnesses.
Report the accident – You must report the injury-causing accident to your employer as soon as possible. Verbal notice to a supervisor or someone in a position of authority is generally adequate, but you can also supply a written notice. You must report a workplace injury within 14 days. Once your employer is notified, they are responsible for filing a "First Report of Injury" with the state of New Jersey. Your employer's workers' compensation carrier will evaluate your claim and approve or deny it.
Keep documents – Keep all medical bills, receipts, and documents related to the accident and your injuries in a safe location.
Follow your doctor's instructions – Always follow your doctor's order and take all medication as prescribed. Your medical records are a vital part of a workers' compensation claim. Deviating from your treatment plan can jeopardize your recovery and benefits claim.
Contact a Seasoned New Jersey Workers' Compensation Lawyer for Help Today
Too often, injured workers are afraid to apply for the benefits they deserve, thinking they'll face retaliation from their employers. If your employer carries workers' compensation coverage and you are injured at work, you have the right to apply for benefits. An experienced Passaic County workers' compensation lawyer from Brach Eichler Injury Lawyers can protect your rights and help you pursue the compensation you deserve.
To get started, call our Clifton office at (973) 364-8300 to set up a free consultation. We want to discuss how we can help you with your claim.