Clifton Uber Accident Attorneys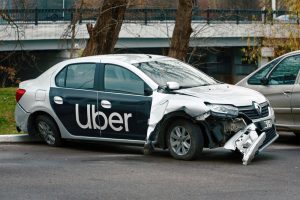 Rideshares like Uber have become an increasingly popular form of transportation in the United States. But, like any vehicle, Uber vehicles can get into accidents, and some of these accidents have resulted in severe injuries or death. If you suffered injuries in an Uber accident, you might be able to seek compensation for your losses. The Clifton, NJ, Uber accident lawyers of Brach Eichler Injury Lawyers can help you understand your rights and provide experienced legal guidance. Our team of qualified legal professionals is dedicated to helping victims of Uber accidents get the justice they deserve. Contact us today to find out how we can help you.
Common Causes of Rideshare Accidents
While rideshare services are often convenient, they can also be dangerous. Understanding the common causes of rideshare accidents can help you understand what to look out for when using these services. Some of the most common causes of Clifton car accidents include:
Distracted driving: Using smartphones and other devices is a leading cause of distracted driving accidents. When a driver uses their phone while behind the wheel, they put everyone on the road at risk. Other distracted driving behaviors include eating and adjusting the radio.

Reckless driving: Swerving or running red lights can endanger other drivers and passengers.
Poor vehicle maintenance: If a rideshare vehicle is not properly maintained, it could lead to problems such as faulty brakes or worn tires, which can result in an accident.
Poor road conditions: Poor road conditions, such as potholes or wet roads, can lead to accidents due to a lack of traction.
Driver fatigue: Driver fatigue is a significant cause of accidents, as tired drivers may not be able to react quickly enough to avoid collisions.
Driving under the influence: When a driver is under the influence of drugs or alcohol, it dramatically increases the chances of an accident.
Speeding: Speeding can also increase the chances of a rideshare accident, as drivers may not have enough time to react to hazards on the road.
New Jersey Uber and Lyft Rideshare Insurance Laws
In 2017, New Jersey enacted a law requiring rideshare companies like Uber and Lyft to provide specific insurance coverages. It is called the Transportation Network Company Safety and Regulatory Act. If a rideshare driver causes an accident while carrying a passenger, the following minimum insurance coverages apply:
$1.5 million coverage for bodily injury, property damage, and death of a third party
$10,000 medical coverage for the rideshare driver
$1.5 million uninsured/underinsured motorist coverage
What if the driver is not en route to or transporting a passenger but is logged into the app waiting for a ride request when the accident occurs? Then Uber's third-party liability insurance will only apply if the driver is personally uninsured or underinsured. In this case, the following coverage may be available:
$50,000 primary liability insurance per person or $100,000 per incident
$25,000 for property damage
It is important to note that if a driver is not signed into their rideshare app and is instead using their vehicle for personal use, then that driver's private insurance will apply. In New Jersey, all drivers must maintain personal insurance coverage.
Statute of Limitations for Filing a New Jersey Rideshare Accident Lawsuit
In New Jersey, individuals injured by an Uber or Lyft driver must file a lawsuit within two years of the date of the incident. This law is known as the statute of limitations and serves as a deadline for filing a legal action. Failing to file within the specified time frame could result in an individual being unable to pursue compensation through a personal injury lawsuit.
Types of Compensation Available in Clifton Rideshare Accidents
You may be entitled to compensation if you are injured in an accident caused by an Uber or Lyft driver. Depending on the details of your case, the following types of compensation may be available:
Medical expenses: Any medical expenses you incurred due to the accident, such as ambulance rides, hospital visits, doctor's visits, physical therapy, and medication.
Lost wages: If you can't work due to your injuries, you may be able to seek compensation for lost wages.
Pain and suffering: If you have suffered physical or emotional distress due to the accident, you may also seek compensation for this.
Wrongful death: If a loved one has died due to an Uber or Lyft accident, you can pursue compensation for funeral costs, lost future earnings, and loss of consortium.
If you have been in a rideshare accident in Clifton, New Jersey, speak with an experienced attorney. They can walk you through your legal rights and options when seeking compensation for your losses. A rideshare accident attorney can help you determine your claim's value and advocate for you throughout your case.
How a Clifton Uber Accident Lawyer Can Help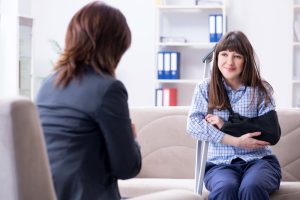 In the wake of an Uber accident, victims should seek legal counsel as soon as possible. An experienced Clifton injury lawyer can provide invaluable assistance in helping victims seek financial compensation for their injuries. A qualified attorney can help victims identify all liable parties and build a strong case against them. From gathering evidence to negotiating settlements with insurance companies, an attorney can provide knowledgeable guidance throughout the legal process.
In addition, a Clifton Uber accident lawyer can also handle communication with insurance adjusters and opposing attorneys to negotiate for a fair settlement offer or, if necessary, take the case to court for a jury trial. With an experienced New Jersey accident attorney by your side, you can rest assured knowing that your interests are protected throughout the process.
Speak With a Clifton, NJ, Uber Accident Attorney
At Brach Eichler Injury Lawyers, our dedicated accident attorneys are here to provide you with the advice and guidance you need throughout the legal process. Our attorneys have extensive experience handling Uber and Lyft accident cases and can help you navigate the complexities of pursuing compensation from rideshare companies. Contact our office today at (973) 364-8300 to speak with a Clifton, NJ, Uber accident attorney and learn more through a free legal consultation.