Clifton Dog Bite Lawyer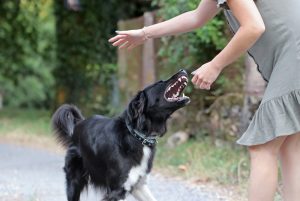 Dogs didn't earn the moniker "man's best friend" for nothing. Most dogs are loveable and only want to be your friend. However, not all furry companions have a sweet disposition or are raised by responsible owners. When a scared or angry dog bites or attacks, the damage can be enormous, especially to children.
The American Veterinary Medical Association estimates that more than 4.5 million people in the U.S. are bitten by dogs yearly. At least one in five of those people will need medical attention to treat their wounds.
At Brach Eichler Injury Lawyers, we understand how traumatic a dog bite can be. Not only are you worried about your or your child's health, but many people worry about what will happen to the animal. Some individuals even go so far as to avoid getting the medical treatment they need because they worry about asking a friend or family member for compensation. After all, most victims are bitten by animals owned by family, friends, or neighbors.
Have concerns about getting the compensation you deserve after a dog bite incident? Talk to the compassionate Clifton personal injury attorneys at Brach Eichler Injury Lawyers for help. Call our office at (973) 364-8300 to set up a free consultation and discuss your legal options.
Common Injuries Suffered in Dog Attacks
Dogs can be powerful animals. Regardless of breed, many dogs can inflict traumatic and life-altering injuries. When animals are frightened or sick, they may lash out and bite, even when they are generally good-natured pets. Well-behaved animals may also nip or bite when provoked or bothered, especially by small children who don't understand an animal's limits. Although not intentional, dog bites can cause significant injuries like puncture wounds and infections.
Irresponsible dog owners may also keep dogs as pets that are poorly trained, unsocialized, or have violent tendencies. Aggressive dogs may do more than bite. Aggressive dogs may attack and cause life-threatening and debilitating injuries. Some of the most common injuries associated with New Jersey dog bites and attacks include:
Puncture wounds
Scrapes
Cutes
Broken bones
Head and facial injuries
Soft tissue damage
Nerve damage
Internal bleeding
Dog attacks can also trigger severe psychological trauma and lead to anxiety, depression, and post-traumatic stress disorder. The disfigurement and scarring that can occur following a dog attack can also lead to feelings of depression.
Physical and emotional pain are not the only consequences of dog bites and attacks. Infection and disease are also concerns. Statistics indicate that between 15 and 20 percent of dog bite wounds will become infected. Common diseases and infections related to dog bites include:
Rabies
MRSA
Tetanus
Pasteurella
Capnocytophaga
Watch closely for these common signs of infection:
Redness or swelling at the site of the wound
Pus or drainage
A feeling of warmth near the wound
Fever
Shaking
Night sweats
Following a bite, try to get the vaccination history of the animal. This information can help your doctor better treat your wounds. Rabies infections in humans are rare. However, rabies is nearly 99 percent fatal when left untreated.
New Jersey Dog Bite Laws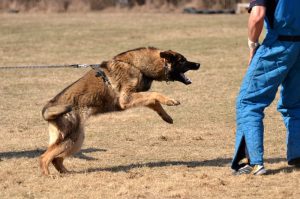 Like many states, New Jersey follows a strict liability statute for dog bite cases. Under a strict liability system, dog owners are liable when their animal bites or attacks another person if the victim is legally on public property or private property. A dog does not have to have a prior history of bites or aggression for an owner to be liable for a bite injury.
New Jersey also has laws related to "dangerous dogs." If an animal control officer suspects a dog is a significant threat to others after an unprovoked attack, the officer can notify the owner and the courts. The animal will generally be impounded until a hearing determines whether the animal is potentially dangerous. Owners may then be required to meet certain conditions:
Obtaining a special license
Adding warning signs to their property
Keeping the dog locked in an enclosure or on a leash with a muzzle
Owners who do not obey these conditions can face fines of up to $1,000 per day until the violation is corrected. Vicious dogs, or dogs involved in organized dog fighting rings, will generally be euthanized.
Compensation for Dog Bites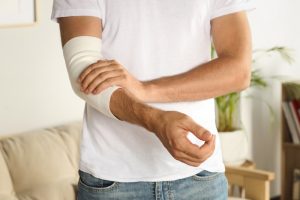 You may have several options for pursuing compensation following a dog bite incident. Many people who suffer from dog bites choose to file an insurance claim with the dog owner. Most homeowners' insurance policies cover dog bite liability expenses up to a certain dollar amount. The Insurance Information Institute ranks New Jersey in the top ten states for the number of yearly dog bite claims filed. The average cost per claim is around $49,981.
You may also recover compensation by filing a personal injury lawsuit against the dog owner. Owners are liable for the injuries their animal causes and may be held responsible in civil court. The compensation you may be able to recover can include:
Medical expenses
Lost wages
Loss of earning capacity
Property damage
Pain and suffering
A skilled Clifton dog bite lawyer can review your situation and offer you legal advice on which route offers you the best chance at recovering the money you deserve. If you file an insurance claim, your attorney can help you build a strong claim and negotiate aggressively on your behalf. If it becomes necessary to file a personal injury lawsuit, your attorney will prepare you for what's ahead and can build a compelling case arguing for maximum compensation.
Contact an Experienced New Jersey Dog Bite Attorney Today
A dog bite or attack can take away your sense of security, making you feel vulnerable and frightened. At Brach Eichler Injury Lawyers, we understand the emotional and physical pain you may be experienced following an attack. Our compassionate attorneys want to help you resolve your claim and get the money you deserve as efficiently and sensitively as possible.
If a dog has injured you or a loved one, contact Brach Eichler Injury Lawyers for valuable legal advice. Call our Clifton office at (973) 364-8300 and set up a free case evaluation.