Clifton Wrongful Death Attorney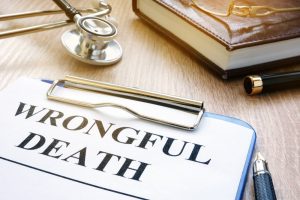 Losing a loved one is one of the most traumatic events that someone can experience, and it's made worse when the loss results from someone else's negligence. If you've lost a loved one due to an accident caused by someone else's wrongdoing, you might be eligible for compensation for the losses your loved one suffered and for some of your own losses because of their death.
An experienced Clifton personal injury attorney will support the surviving family members through this difficult time. Contact the skilled and knowledgeable attorneys of Brach Eichler Injury Lawyers for a free consultation by calling us at (973) 364-8300.
Definition of Wrongful Death
In New Jersey, a wrongful death occurs when the negligent actions of another person cause a death. A wrongful death can happen in a variety of accidents, including:
Medical malpractice
Construction accidents
Slip and fall accidents
Birth injuries
Car accidents
Truck accidents
Negligence occurs when someone fails to act with a reasonable level of care. If that happens and someone dies as a result, the negligent person can be found liable for wrongful death. Negligence occurs in these and other circumstances:
Failure to put a fence around a pool leads to a child drowning
Failure to conduct background checks on employees leads to a fatal assault
Failure to repair or warn of hazardous conditions leads to a deadly slip and fall
Failure to recall defective vehicles leads to a fatal crash
Can You File a Wrongful Death Claim if a Criminal Trial Is Pending?
Sometimes wrongful deaths will result in criminal charges. In a case with a pending criminal charge, a civil wrongful death claim can still be filed to seek compensation from the liable parties.
Who Can File a Wrongful Death Claim?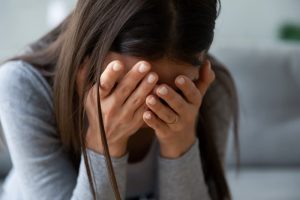 In New Jersey, wrongful death claims may only be filed by the executor of the decedent's will or the administrator of the decedent's estate. If the decedent did not have a will, the probate court will appoint an estate representative.
The representative will file the wrongful death claim on behalf of the family members that were dependent on the decedent at the time of their death, which may include:
A surviving spouse
Surviving children
Surviving parent(s)
Surviving grandchildren
Non-relatives who are financially dependent on the deceased may also be eligible to receive compensation. A non-relative claiming compensation must show that they depended on the deceased at the time of their passing.
Liability for a Wrongful Death
Liability for a wrongful death depends on the facts of the case. For example, in a medical malpractice wrongful death, the at-fault parties may include the negligent medical professionals, the medical professional's employer, or a healthcare facility.
On the other hand, if the wrongful death resulted from a drunk driver's actions, the driver will likely be liable for the wrongful death. An experienced attorney will be able to review and investigate the facts of your case to determine all parties that can and should be held liable for your loss.
Survival Claims vs. Wrongful Death Claims
A wrongful death claim is meant to compensate the decedent's loved ones for their loss. A survivorship claim is meant to recover compensation that the decedent could have recovered if they had survived the negligent act. In some cases, the court may award compensation in both claims for the same incident because they are two distinct claims under New Jersey law.
A survival action can be brought by the same executor or administrator on behalf of a decedent's estate for injuries or losses incurred by the decedent before they passed. For example, if the decedent was hospitalized or suffered because of the defendant's negligence before they passed, the decedent's estate may be entitled to compensation for those medical expenses and the deceased's pain and suffering under a survival claim. A court could award compensation for both the survival action and the wrongful death claim in the same lawsuit.
Compensation for Wrongful Death Claims
The amount of compensation that can be recovered depends on the case's facts. An experienced attorney from Brach Eichler Injury Lawyers will be able to review your case and determine what compensation should be sought. There are generally two categories of losses for which compensation can be sought: economic and non-economic. In a wrongful death claim, you may be entitled to the following compensation:
Loss of financial support (e.g., the income that the deceased would have made if they survived)
Loss of care and companionship
Loss of services such as cleaning and childcare
Medical expenses
Funeral and burial expenses
In New Jersey, family members cannot recover compensation for their emotional distress under a wrongful death claim.
Statute of Limitations for Wrongful Death Claims
New Jersey's statute of limitations allows two years after the date of the death to file a wrongful death lawsuit. However, in cases where you do not know that someone else's wrongdoing caused the death until later, the statute of limitations clock does not start to run until the cause of the death is discovered or should have been discovered.
Once the clock starts to run, the lawsuit may be dismissed, and compensation may be barred if the case is not filed within the two-year window. Therefore, contacting an attorney as soon as possible is important to preserve your rights to compensation.
Contact an Experienced Wrongful Death Attorney Today
We understand that no compensation can make up for the loss of someone you care about. However, when you lose someone due to another's wrongdoing, you deserve to be compensated for your loss. The compassionate and knowledgeable Clifton wrongful death attorneys of Brach Eichler Injury Lawyers could help you get the compensation you deserve while providing the support you need so you can focus on more important things.
Call us at (973) 364-8300 or contact us today for a free consultation and to discuss your legal options.