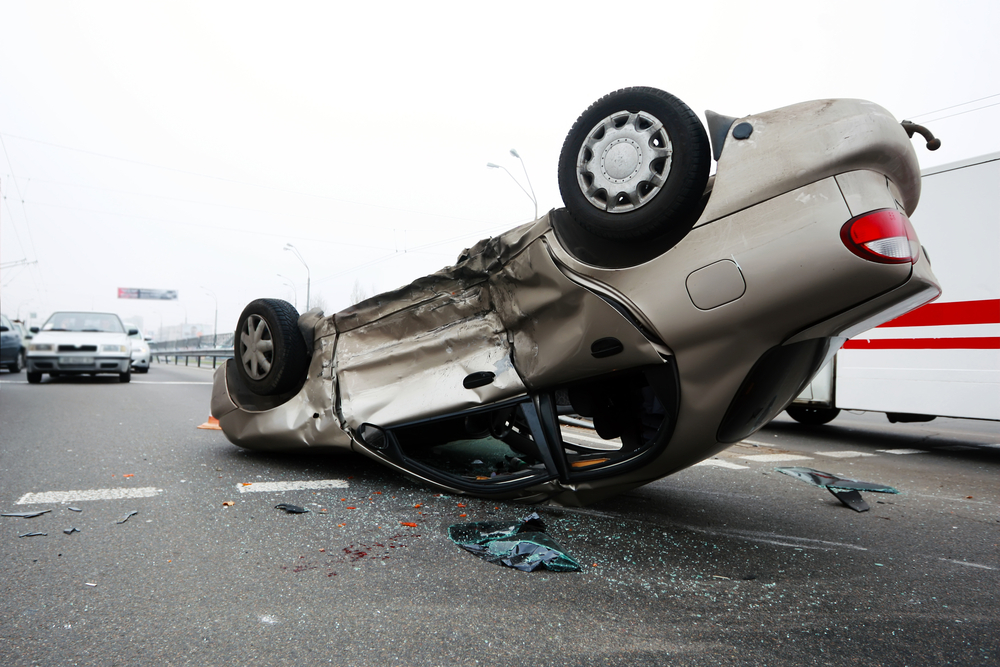 West Caldwell – Two People Hurt in Rollover Car Crash
Two drivers sustained minor injuries in a car crash that happened in West Caldwell last Thursday, October 24.
According to a statement from the West Caldwell Police Department, their officers responded to a call about a crash at the intersection of Passaic Avenue and Longmeadow Lane. When police arrived at the scene, they saw multiple airbags deployed and one car rolled over.
Preliminary investigation uncovered that the accident took place at around 9:13 a.m. at Passaic Avenue and Longmeadow Lane. One of the drivers was crossing the intersection when another vehicle hit the car on its side. The car then rolled over.
Emergency medical services who responded at the scene rendered aid to both drivers involved. The driver of the rolled over vehicle complained about neck pain, and the driver of the vehicle complained of back pain. Emergency responders transported both to nearby hospitals for further medical evaluation and treatment.
Passaic Avenue northbound was closed for a period of time as investigations went underway. Traffic was diverted to Fairfield Avenue with assistance of the Fairfield Police Department until the vehicles involved in the crash could be removed from the Passaic Avenue roadway.
We're glad no one got seriously hurt in this accident. We hope both drivers a speedy recovery from their injury. Car crashes at intersections are extremely common because a lot of drivers fail to observe and follow traffic laws when traveling at an intersection. New Jersey law states that if you're a driver of a vehicle and you're approaching an intersection, you need to yield the right of way to a vehicle that has already entered the intersection. When two vehicles enter the intersection at the same time, the driver to the left must yield the right of way to the driver on the right. We urge drivers to be more careful when driving and to be more diligent at following traffic laws so that accidents may be reduced.
If someone you care about was killed or severely injured in an accident, there may be a lot going through your head. The NJ injury attorneys of Brach Eichler Injury Lawyers have helped people like you fight for justice. We will discuss all of your legal options with you, free of charge. Call (973) 364-8300 to get in touch with one of our knowledgeable attorneys.
Note: This blog reports on the types of cases our firm has extensive experience handling. It is painful to learn of the prevalence of these serious accidents, and it is our sincere hope that future catastrophes can be avoided. Our blog posts are written from scouring recent news stories. As more information is revealed, these stories may be updated. If the information in this blog article is outdated or false, please let us know so we can add updates or corrections.
Disclaimer: By showing the frequency of these serious accidents, Brach Eichler Injury Lawyers hopes that more will be done to prevent them. Another aim is to give readers information that can be used to help them reduce the likelihood they are involved in a serious accident. Content on our blog is not legal advice.