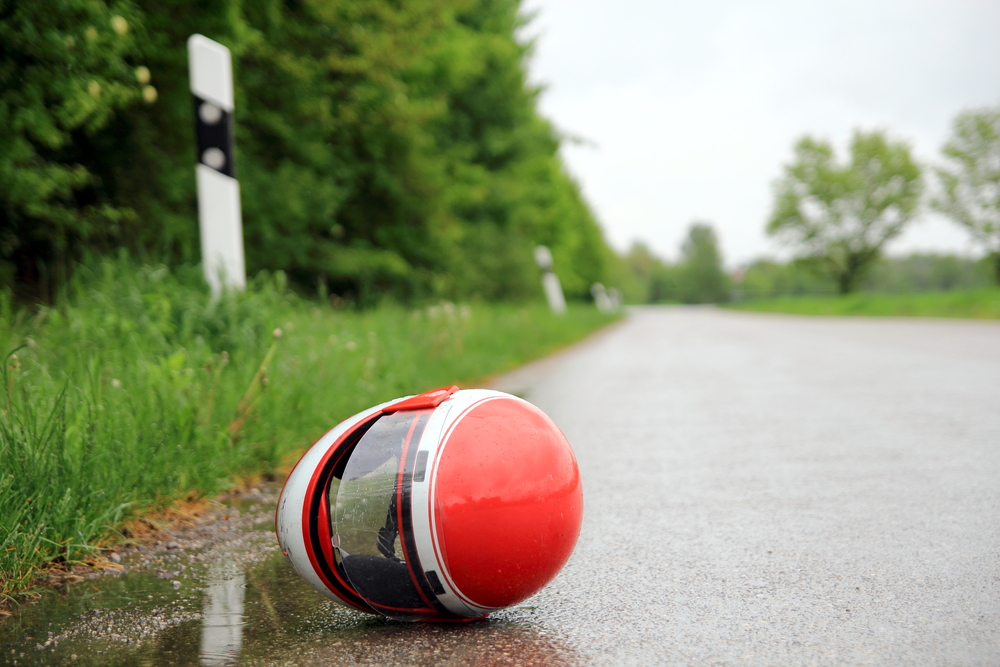 Warren County – Two Dead in Fatal Motorcycle Crash on Route 46
Police are investigating a motorcycle crash that left two riders dead Thursday afternoon, October 24, on Route 46 East in Warren County.
New Jersey State Police are still investigating a crash that happened around mile-post 15.5 of Route 46 East in Liberty Township, according to Sgt. Lawrence Peele, a spokesperson of the state police. Police reports say that the victims, a man and a woman, were riding together in a Harley-Davidson motorcycle and was headed east on Route 46 when they struck a guardrail around the mile post 15.5 area. The man and the woman were then thrown off the motorcycle and landed nearby. Police investigation also show that no other vehicles were involved in the crash.
State Police who responded at the scene determined that both riders sustained critical injuries during the accident, and succumbed to those injuries not long after. The man and the woman were pronounced dead at the scene.
Police have not released further information about the victims of the crash, and the accidents remains under investigation.
First and foremost, we would like to extend our deepest condolences to the family of the riders. Losing a loved one is never easy, and we know the stress and anguish the family members may be going through during these times.
Motorcycle accidents can be oftentimes serious. A report from the National Highway Traffic Safety Administration (NHTSA) says that in 2016, there were approximately 2,200 motorcycle drivers involved in crashes in the Garden State, in which there were 69 reported casualties. To combat this issue, New Jersey law states that riders must wear a DOT approved helmet at all times. Proper helmet use can reduce a motorcyclist's risk of a fatal injury by 37% and the risk of a head injury by up to 69%, according to a report from the Centers of Disease Control and Prevention (CDC). Obeying traffic laws and making sure you are well prepared before going on the road can reduce the chances of being in an accident.
If someone you care about was killed or severely injured in an accident, there may be a lot going through your head. The NJ injury attorneys of Brach Eichler Injury Lawyers have helped people like you fight for justice. We will discuss all of your legal options with you, free of charge. Call (973) 364-8300 to get in touch with one of our knowledgeable attorneys.
Note: This blog reports on the types of cases our firm has extensive experience handling. It is painful to learn of the prevalence of these serious accidents, and it is our sincere hope that future catastrophes can be avoided. Our blog posts are written from scouring recent news stories. As more information is revealed, these stories may be updated. If the information in this blog article is outdated or false, please let us know so we can add updates or corrections.
Disclaimer: By showing the frequency of these serious accidents, Brach Eichler Injury Lawyers hopes that more will be done to prevent them. Another aim is to give readers information that can be used to help them reduce the likelihood they are involved in a serious accident. Content on our blog is not legal advice.