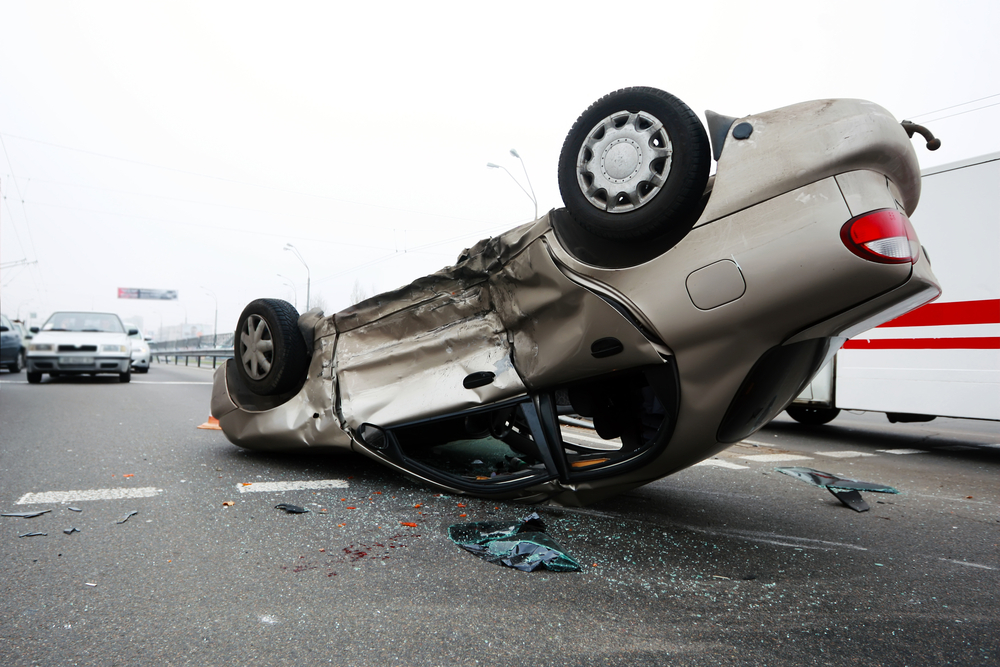 Stafford Township – Driver Injured in Garden State Parkway Crash
A driver was left with injuries after a car crash on the Garden State Parkway on last Tuesday, October 22.
State Police are still investigating the details revolving the crash that occurred Tuesday morning on the Garden State Parkway. Police said that they responded to a call about an accident at milepost 64.9 of Garden State Parkway. Upon arriving at the scene, police saw an overturned vehicle in the left southbound lane. Details about the accident are scarce, but police say that the victim was driving on the left southbound lane of Garden State Parkway when the victim lost control of the vehicle. The vehicle then flipped over, leaving that car overturned on the left southbound lane.
The driver of the vehicle was taken to a nearby hospital for examination and was determined to have sustained several light injuries from the crash. The cause of the accident remains to be unknown and police are still investigating the circumstances that caused the crash.
One lane was closed at around 7:30 a.m. due to the incident. Police advised motorists to allow for delays or use an alternate route if possible.
We hope the driver recovers from their injuries as soon as possible. We urge drivers to be more careful when driving on the roads when the colder season rolls in. The colder season may cause road conditions to deteriorate, making accidents more likely to occur. Slippery roads are common and visibility may be lower during this season. Having the necessary preparations for the colder season that is rolling in can help avoid accidents on the road.
If someone you care about was killed or severely injured in an accident, there may be a lot going through your head. The NJ injury attorneys of Brach Eichler Injury Lawyers have helped people like you fight for justice. We will discuss all of your legal options with you, free of charge. Call (973) 364-8300 to get in touch with one of our knowledgeable attorneys.
Note: This blog reports on the types of cases our firm has extensive experience handling. It is painful to learn of the prevalence of these serious accidents, and it is our sincere hope that future catastrophes can be avoided. Our blog posts are written from scouring recent news stories. As more information is revealed, these stories may be updated. If the information in this blog article is outdated or false, please let us know so we can add updates or corrections.
Disclaimer: By showing the frequency of these serious accidents, Brach Eichler Injury Lawyers hopes that more will be done to prevent them. Another aim is to give readers information that can be used to help them reduce the likelihood they are involved in a serious accident. Content on our blog is not legal advice.