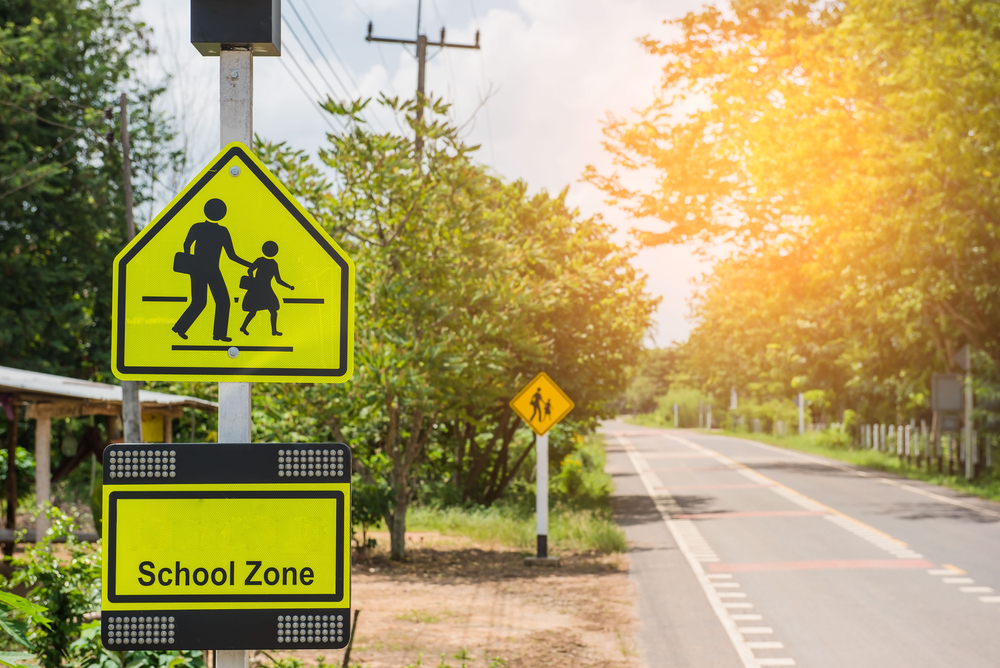 Plainfield – Car Crash that Injured Driver Causes School Lockdown
A car crash that happened outside a school in Plainfield caused the school to go on lockdown Friday morning, October 25.
Police responded to a call about a crash that reportedly happened in from of the Clinton Elementary School at 1302 West Fourth Street in Plainfield at around 10 a.m. Plainfield School Spokesperson Gloria Montealegre said that a community members was the driver involved in the car accident in front of the school. Montealegre then added that the school was placed in a lockdown as a precautionary safety measure.
The kindergarten up through the fifth grade school went out of lockdown at around 11:30 a.m. and resumed a normal school schedule. All students and staff members are safe, according to Montealegre.
The driver of the vehicle that crashed in front of the school was taken to a nearby hospital for examination due to complaints of chest pain.
Car accidents around a school zone can be very worrying. Plenty of children may get hurt in an accident in a school zone. The speed limit in New Jersey, when passing through a school zone during recess is 25 miles per hour (mph), unless posted otherwise. The same speed limit applies when the presence of children is clearly visible from the roadway, or while children are going to or leaving the school, during its opening or closing hours (N.J.S.A. 39:4-98). However, not all school speed limit zones are 25 mph. Local or county authorities, with reference to roadways under their jurisdiction, can pass an ordinance or resolution that designates a reasonable and safe speed limit that is less than or greater than 25 mph. This speed limit does not apply to a school zone at all times. The lower speed limit in a school zone is only applicable during school hours, but only during recess, when children are clearly visible from the roadway, or if the students are going to or leaving school the premises during opening or closing hours of school.
Following these laws ensures the safety of students, staff members and drivers alike.
If someone you care about was killed or severely injured in an accident, there may be a lot going through your head. The NJ injury attorneys of Brach Eichler Injury Lawyers have helped people like you fight for justice. We will discuss all of your legal options with you, free of charge. Call (973) 364-8300 to get in touch with one of our knowledgeable attorneys.
Note: This blog reports on the types of cases our firm has extensive experience handling. It is painful to learn of the prevalence of these serious accidents, and it is our sincere hope that future catastrophes can be avoided. Our blog posts are written from scouring recent news stories. As more information is revealed, these stories may be updated. If the information in this blog article is outdated or false, please let us know so we can add updates or corrections.
Disclaimer: By showing the frequency of these serious accidents, Brach Eichler Injury Lawyers hopes that more will be done to prevent them. Another aim is to give readers information that can be used to help them reduce the likelihood they are involved in a serious accident. Content on our blog is not legal advice.