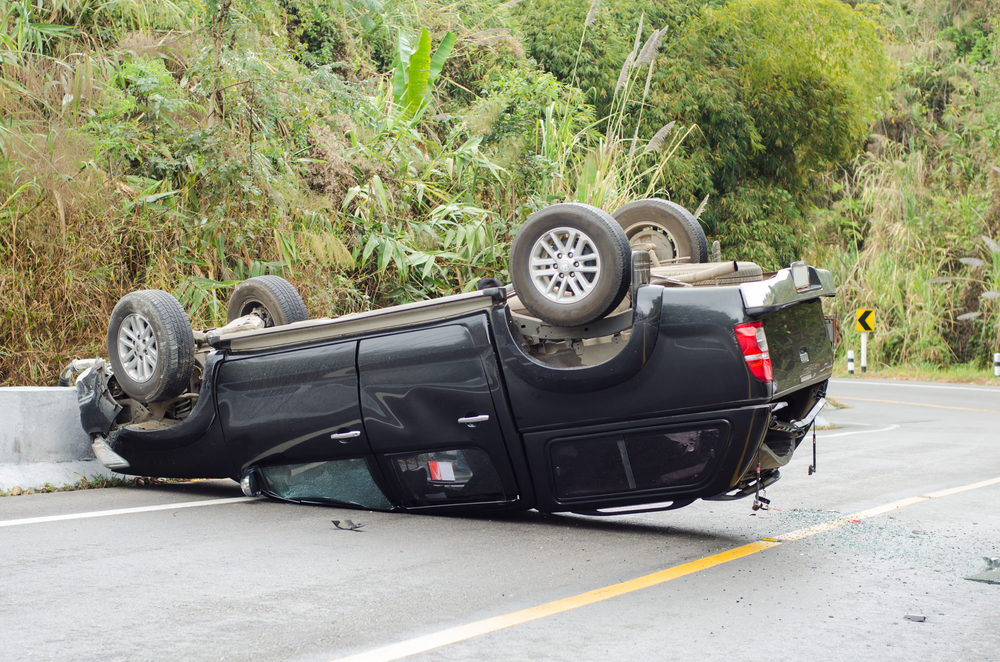 Mansfield Township – Three Injured in Rollover Crash on Route 31
A crash involving two vehicles that happened last Sunday morning, October 27 on Route 31 in Mansfield left three people with injuries.
The crash that left one vehicle on its roof happened around 10:37 a.m. according to the initial investigation conducted by the Warren County police. Police added that one of the vehicles involved, a Volkswagen Jetta, was traveling on Route 31 near Tunnel Hill Road when the driver lost control of the vehicle. The driver tried to correct the vehicle and get back into the proper lane, but it hit another vehicle, as Jeep Liberty. The force of the impact sent the Jeep rolling ending up on its roof on the southbound side of the roadway.
Police dispatcher said three people sustained injuries from the accident, but the severity of their injuries were not disclosed. Two of the people involved were taken to St. Luke's Hospital in Phillipsburg and the third person was brought to Hackettstown Medical Center for treatment of their injuries.
A few lanes of Route 31 was closed while the investigation was conducted, and the wreckage was being cleared out. First responders were able to clear the wreck at around 11:32 a.m.
We would like to send our sympathies to the people injured in the accident. We hope they recover from their injuries and are able to move forward in no time. Car crashes involving multiple vehicles can be very dangerous. The force of the impact one car can receive from another car can be tremendous, which can result in heavy injuries for the people involved in the crash. We would like to remind drivers to be more careful driving during the colder seasons. Road conditions during these times may deteriorate. Some roads can be slippery due to rain, which can make accidents more likely to occur. Being prepared for these condition can help drivers avoid accidents on the road.
If someone you care about was killed or severely injured in an accident, there may be a lot going through your head. The NJ injury attorneys of Brach Eichler Injury Lawyers have helped people like you fight for justice. We will discuss all of your legal options with you, free of charge. Call (973) 364-8300 to get in touch with one of our knowledgeable attorneys.
Note: This blog reports on the types of cases our firm has extensive experience handling. It is painful to learn of the prevalence of these serious accidents, and it is our sincere hope that future catastrophes can be avoided. Our blog posts are written from scouring recent news stories. As more information is revealed, these stories may be updated. If the information in this blog article is outdated or false, please let us know so we can add updates or corrections.
Disclaimer: By showing the frequency of these serious accidents, Brach Eichler Injury Lawyers hopes that more will be done to prevent them. Another aim is to give readers information that can be used to help them reduce the likelihood they are involved in a serious accident. Content on our blog is not legal advice.