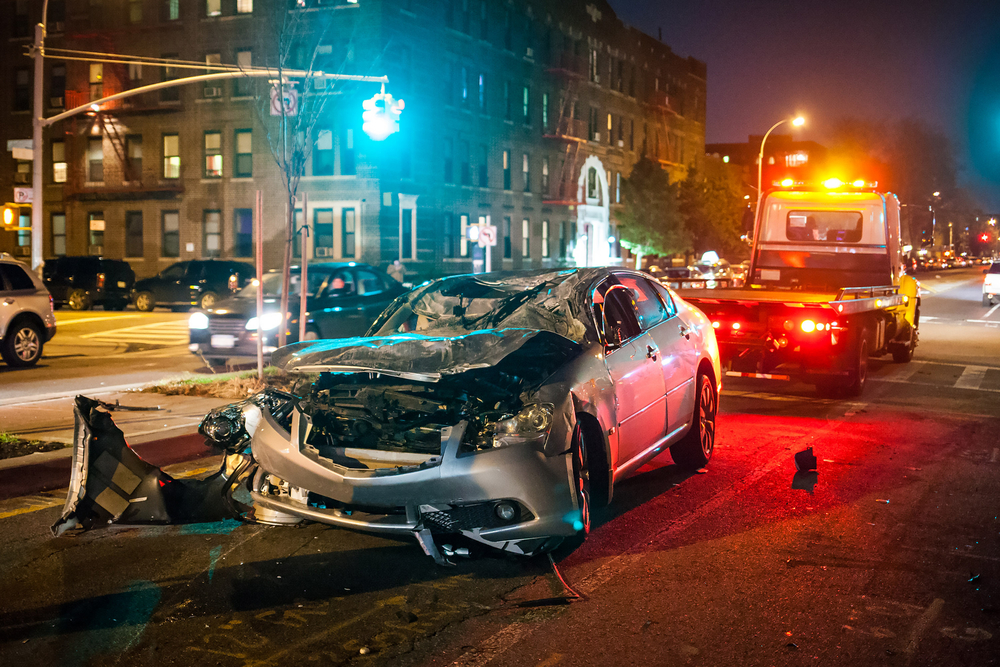 Linden – Man Dead After Crash with Tractor-trailer
A man has died following a crash with a tractor-trailer in Linden, early Wednesday morning of October 23.
Linden Police Lieutenant Christopher Guenther reports that a 2002 Lexus sedan was traveling east on the 1100 block of W St Georges Avenue when it hit a tractor-trailer that was parked on the side of the road. A witness of the accident said the incident happened at around 1 a.m. The witness added that the vehicle driven by the victim suddenly swerved onto the parked tractor-trailer.
EMS who responded at the scene identified the driver as a 40 year-old man from Elizabeth. The driver suffered from non life-threatening injuries and was taken to Newark University Hospital fro treatment. A passenger of the vehicle, identified as a 41 year-old man also from Elizabeth, was quickly taken to RWJUH Rahway Hospital with critical injuries. He was pronounced dead not long after, Guenther said.
Due to crash, W St Georges Avenue was closed in both directions between N. Stiles Street and Rahway Avenue until about 5 a.m.
The incident is still undergoing a joint investigation by the Linden Police Traffic Bureau and the Union County Homicide Task Force.
Our sincerest condolences goes out to the bereaved family. We know the pain and anguish they may feel from this incident. We also hope for the driver's recovery. We urge drivers to be more mindful when driving during the early hours of the morning. Some people who driver during these hours are fatigued from their work and may have slower reaction times, and may fall asleep behind the wheel. Some are also coming home from a party, and may be driving under the influence which impairs their senses and may cloud their judgement. Visibility is also lower during these hours, which can make it harder to avoid sudden obstacles on the road. These factors may increase the likelihood of an accident happening, so we encourage drivers to be more vigilant.
If someone you care about was killed or severely injured in an accident, there may be a lot going through your head. The NJ injury attorneys of Brach Eichler Injury Lawyers have helped people like you fight for justice. We will discuss all of your legal options with you, free of charge. Call (973) 364-8300 to get in touch with one of our knowledgeable attorneys.
Note: This blog reports on the types of cases our firm has extensive experience handling. It is painful to learn of the prevalence of these serious accidents, and it is our sincere hope that future catastrophes can be avoided. Our blog posts are written from scouring recent news stories. As more information is revealed, these stories may be updated. If the information in this blog article is outdated or false, please let us know so we can add updates or corrections.
Disclaimer: By showing the frequency of these serious accidents, Brach Eichler Injury Lawyers hopes that more will be done to prevent them. Another aim is to give readers information that can be used to help them reduce the likelihood they are involved in a serious accident. Content on our blog is not legal advice.