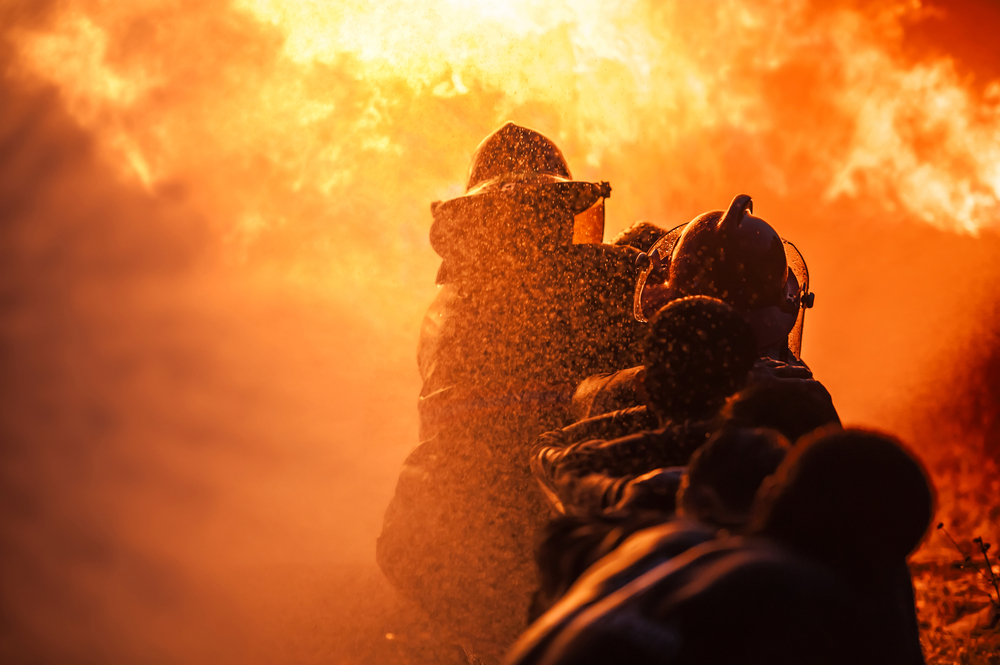 Written by: Brach Eichler Injury Lawyers
Last Updated : November 29, 2021
A dozen residents were displaced after a two-alarms blaze swept through their home in Jersey city Saturday morning, March 14.
According to reports from fire officials, fire crews were sent to the 100 block of Claremont Avenue after receiving reports of a residential fire at around 2 a.m. When firefighters arrived at the location, heavy smoke and flames were coming out of the three-story house.
Firefighters extended several lines and began combating the blaze, which was put under control in under an hour.
A search of the home turned out negative for trapped occupants.
One firefighter suffered an arm injury but was treated at the scene and is expected to be okay.
We are glad no one was seriously hurt in this accident. We hope the injured firefighter is able to recover from their injury as quickly as possible.
Dangerous Jobs
There are jobs that can expose a worker to danger. Firefighters for example, are prone to getting injured on the job. Some jobs may also expose workers to certain dangerous chemicals. These conditions may cause an illness to develop, which can hinder workers from getting income.
If a worker is injured or develops a chronic illness while doing their duties on the job, a request for medical treatment should be made to the employer as soon as possible. Under the NJ workers' compensation law, the employer and/or their insurance carrier can select the physician(s) to treat injured workers for work related injuries. After that, a worker may file a workers' compensation claim in order to deal with any medical bills and compensation for any income they may lose while sick or injured. A workers' compensation claim must be filed as early as possible. Any delay in filing the claim may give doubts to the validity of the claim, which may increase the possibility that the claim is denied.
Once a claim is processed, an injured employee will receive benefits regardless of who was at fault. In exchange for these benefits, the worker cannot bring a civil action against the employer.
If someone you care about was killed or severely injured in an accident, there may be a lot going through your head. The NJ injury attorneys of Brach Eichler Injury Lawyers have helped people like you fight for justice. We will discuss all of your legal options with you, free of charge. Call (973) 364-8300 to get in touch with one of our knowledgeable attorneys.
Note: This blog reports on the types of cases our firm has extensive experience handling. It is painful to learn of the prevalence of these serious accidents, and it is our sincere hope that future catastrophes can be avoided. Our blog posts are written from scouring recent news stories. As more information is revealed, these stories may be updated. If the information in this blog article is outdated or false, please let us know so we can add updates or corrections.
Disclaimer: By showing the frequency of these serious accidents, Brach Eichler Injury Lawyers hopes that more will be done to prevent them. Another aim is to give readers information that can be used to help them reduce the likelihood they are involved in a serious accident. Content on our blog is not legal advice.