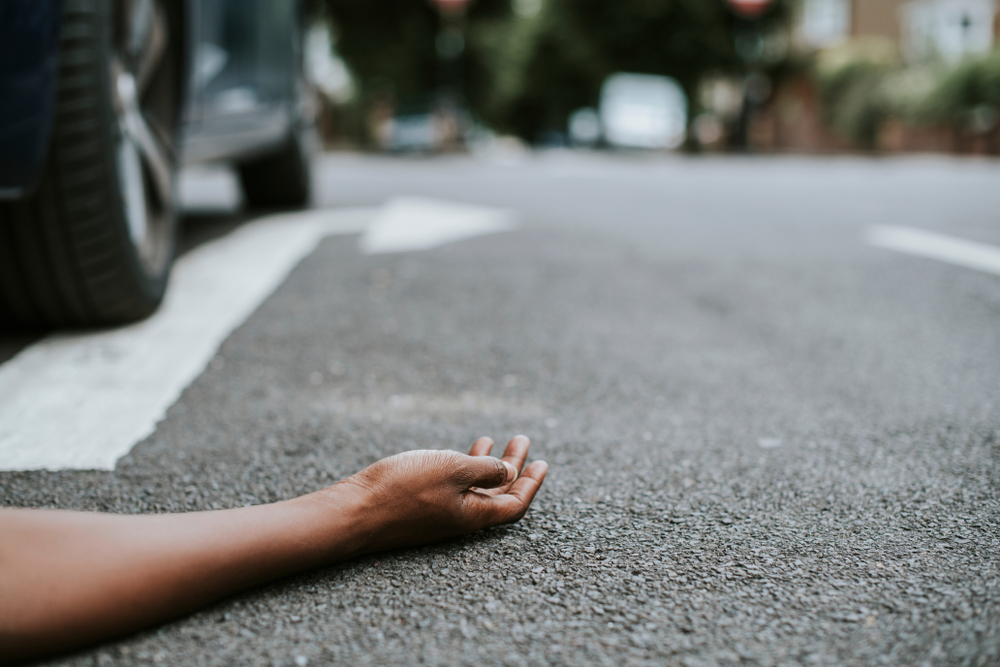 >
A pedestrian was struck and killed by a vehicle on the Black Horse Pike in Egg Harbor Township Wednesday night, October 24.
The accident took place at around 9:29 p.pm on the Black Horse Pike, east of English Creek Avenue, police reports said. The victim was crossing the street when a driver, an 82 year-old woman from Egg Harbor Township, hit the victim with her vehicle as she was driving westbound, according to authorities.
The victim was identified as Yoriana Alonso-Guzman, a 35 year-old woman from Atlantic city. The accident caused severe injuries to Alonso-Guzman and she was found unresponsive by the emergency medical services who responded at the scene of the accident.
Egg Harbor Township have identified the driver of the vehicle, but authorities chose not to publish her name unless charges are filed.
A few of the westbound lanes of the Black Horse pike were closed for nearly three hours while police investigated the incident.
First and foremost, we would like to send or sincerest condolences to the family of the victim. We know and understand the rage and anguish they may be feeling during these trying times. Pedestrian accidents are some of the most deadliest accidents on the road. This problem has been on the rise in New Jersey, a report in 2016 by the New Jersey Division of Highway Traffic Safety concluded that in 2016, 603 individuals lost their lives in motor vehicle related crashes on New Jersey roadways. Of these accidents, there were 166 pedestrian fatalities, which represents over 27% of all motor vehicle fatalities.
We urge pedestrians and drivers to follow the pedestrian laws so that pedestrian accidents can be lessened. Pedestrians must obey pedestrian signals and use crosswalk at signalized intersections. Drivers must stop and stay stopped for a pedestrian crossing the roadway within any marked crosswalk, but shall yield the right-of-way to a pedestrian crossing the roadway within an unmarked crosswalk at an intersection. Together, we can help reduce the number of pedestrian accidents and fatalities.
If someone you care about was killed or severely injured in an accident, there may be a lot going through your head. The NJ injury attorneys of Brach Eichler Injury Lawyers have helped people like you fight for justice. We will discuss all of your legal options with you, free of charge. Call (973) 364-8300 to get in touch with one of our knowledgeable attorneys.
Note: This blog reports on the types of cases our firm has extensive experience handling. It is painful to learn of the prevalence of these serious accidents, and it is our sincere hope that future catastrophes can be avoided. Our blog posts are written from scouring recent news stories. As more information is revealed, these stories may be updated. If the information in this blog article is outdated or false, please let us know so we can add updates or corrections.
Disclaimer: By showing the frequency of these serious accidents, Brach Eichler Injury Lawyers hopes that more will be done to prevent them. Another aim is to give readers information that can be used to help them reduce the likelihood they are involved in a serious accident. Content on our blog is not legal advice.
Written by: Brach Eichler Injury Lawyers
Last Updated : December 21, 2021