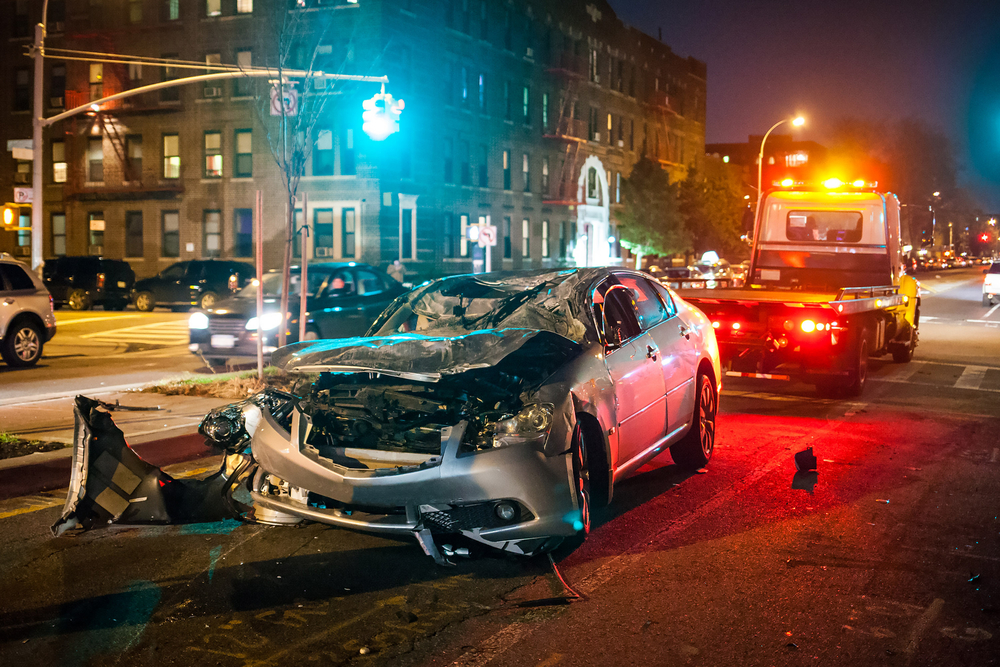 Police are still looking into what caused a speeding car to crash into a van parked outisde a Dunkin' Donuts in Carlstadt Wednesday morning, October 30.
A speeding Honda Civic was traveling down Division Avenue when it crashed into a construction van parked outside the mini-shopping center at around 8:15 a.m. according a statement by Detective Sgt. John Cleary. Cleary continued that witnesses at the Dunkin' Donuts in front of the scene of the crash said the Honda Civic was traveling at high speeds and then suddenly veered off the roadway, into an empty construction van parked outside.
Carlstadt firefighters then arrived shortly at the scene, determining that the driver needed to be extricated from his vehicle. The driver was taken to a nearby hospital to treat the neck and back injuries he sustained in the crash.
We would like to send our sincerest sympathies to the driver injured in the crash. We hope his injuries aren't serious and that he recovers from the accident quickly. We're glad no people inside the the busy Dunkin' Donuts were hurt. A crash involving a speeding car can be oftentimes serious. The momentum a car has at high speeds can result in extremely heavy injuries.
According to a report published by the New Jersey State Police Fatal Accident Investigation Unit, out of the 591 fatal crashes that happened in 2017, speeding was a major contributing factor to 61 crashes. The report adds that speeding is oen of the leading causes of pedestrian fatalities. We would like to urge drivers to follow the speed limits set by authorities in the roadway. These speed limits are designed so that drivers will have enough time to react to obstacles that may lead to an accident. Following and obeying these speed limits can make the roadways safer for everyone in New Jersey.
If someone you care about was killed or severely injured in an accident, there may be a lot going through your head. The NJ injury attorneys of Brach Eichler Injury Lawyers have helped people like you fight for justice. We will discuss all of your legal options with you, free of charge. Call (973) 364-8300 to get in touch with one of our knowledgeable attorneys.
Note: This blog reports on the types of cases our firm has extensive experience handling. It is painful to learn of the prevalence of these serious accidents, and it is our sincere hope that future catastrophes can be avoided. Our blog posts are written from scouring recent news stories. As more information is revealed, these stories may be updated. If the information in this blog article is outdated or false, please let us know so we can add updates or corrections.
Disclaimer: By showing the frequency of these serious accidents, Brach Eichler Injury Lawyers hopes that more will be done to prevent them. Another aim is to give readers information that can be used to help them reduce the likelihood they are involved in a serious accident. Content on our blog is not legal advice.