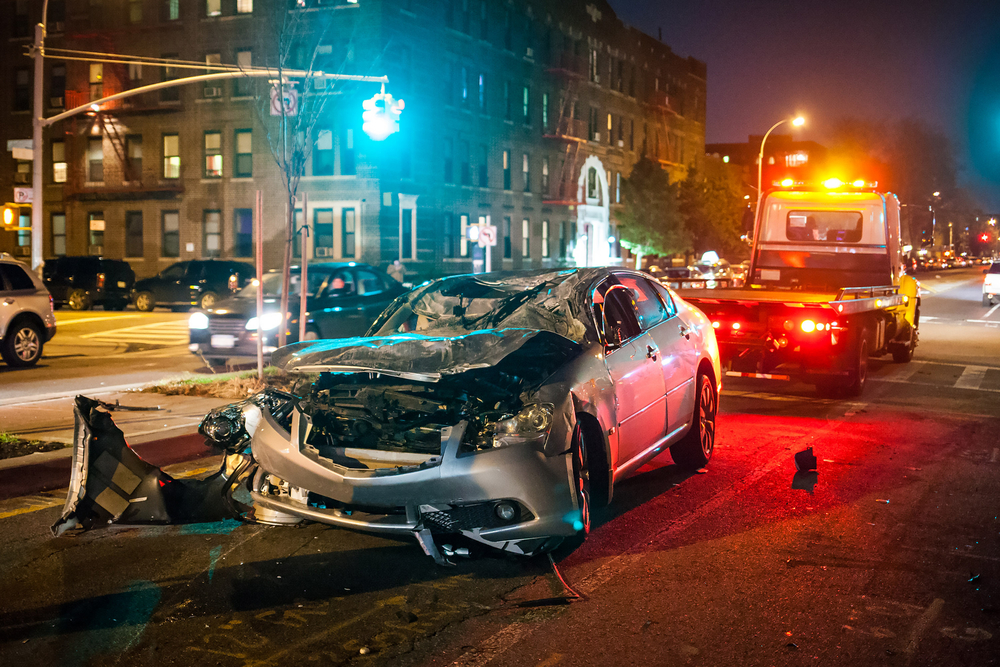 Bergen County – Man Charged in Crash that Critically Injured Woman
A man from Nutley has been charged with assault by auto in a violent crash in Dumont that hospitalized another driver due to severe injuries.
Police investigating the case have identified and charged Nicholas Meehan, a 25 year-old resident of Nutley, as one of the drivers involved in the fiery crash that happened in Dumont Saturday, October 19th. Investigation of the crash discovered that around 3 a.m. in the morning, Meehan was driving his Ford Explorer on West Madison Avenue when he suddenly hit a car at Dance Boulevard. Police officers who responded at the scene found Meehan standing outside of his car which was off the roadway with severe front-end damage and was on fire. Meehan only suffered minor injuries.
Near the scene of the accident, a Volkswagen Jetta driven by a 19 year-old driver from Pompton Lakes had heavy damage on the driver's side. The driver sustained heavy injuries due to the accident and was taken to Hackensack University Medical Center for treatment. Fortunately, she is now in a stable condition.
Meehan was detained and is charged with assault with auto, DWI and reckless driving. He is scheduled to appear in court on Wednesday.
Driving while intoxicated is a very serious offense. Under New Jersey Law (P.L. 2003, CHAPTER 314), if an offender's blood alcohol level is 0.08 percent or higher, but less than 0.10 percent, the penalties are a fine of $250 to $400, imprisonment of up to 30 days, 3 months of license suspension, a minimum of six hours a day for two consecutive days in an Intoxicated Driver Resource Center, and an automobile insurance surcharge of $1000 a year for 3 years. These penalties go higher when the driver's blood alcohol level is at 0.10 percent or higher.
We urge drivers to avoid driving while intoxicated, or to have a designated driver who can safely transport the intoxicated person home. Doing these can ensure road safety for everyone around.
If someone you care about was killed or severely injured in an accident, there may be a lot going through your head. The NJ injury attorneys of Brach Eichler Injury Lawyers have helped people like you fight for justice. We will discuss all of your legal options with you, free of charge. Call (973) 364-8300 to get in touch with one of our knowledgeable attorneys.
Note: This blog reports on the types of cases our firm has extensive experience handling. It is painful to learn of the prevalence of these serious accidents, and it is our sincere hope that future catastrophes can be avoided. Our blog posts are written from scouring recent news stories. As more information is revealed, these stories may be updated. If the information in this blog article is outdated or false, please let us know so we can add updates or corrections.
Disclaimer: By showing the frequency of these serious accidents, Brach Eichler Injury Lawyers hopes that more will be done to prevent them. Another aim is to give readers information that can be used to help them reduce the likelihood they are involved in a serious accident. Content on our blog is not legal advice.