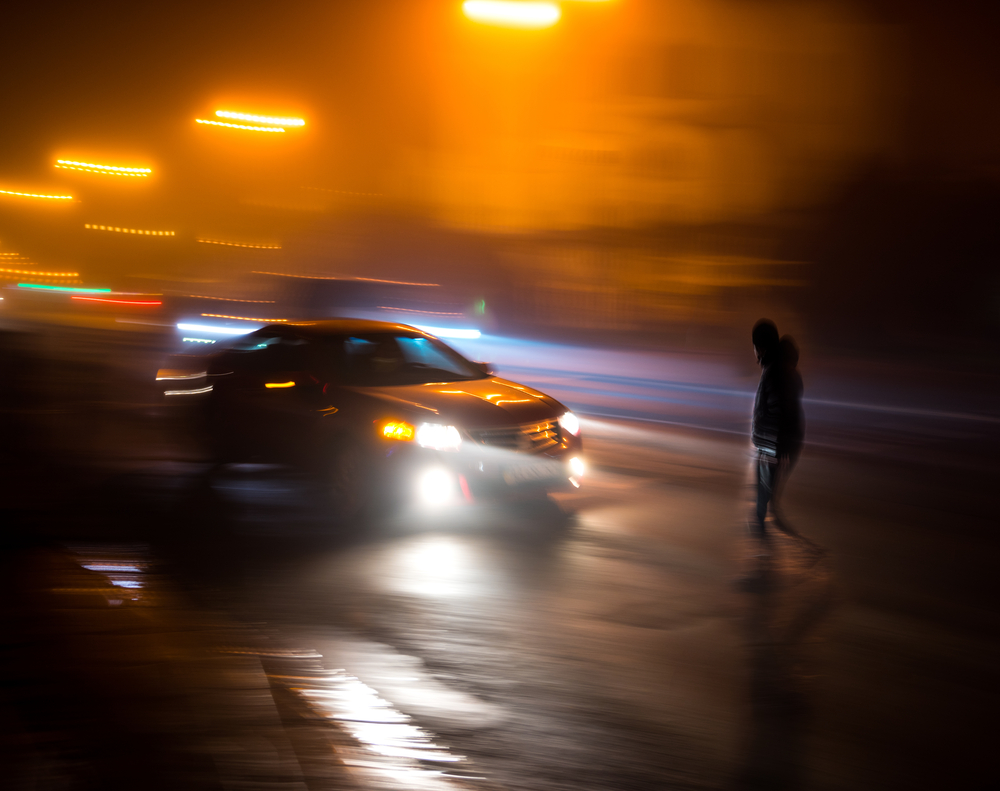 Written by: Brach Eichler Injury Lawyers
Last Updated : February 4, 2022
A 22 year-old woman was arrested after she reportedly ran over a pedestrian multiple times in the parking lot of a strip club at Route 206 last Sunday, October 27.
Andover Township police officers responded to a report of a pedestrian struck by a vehicle in the parking lot of The Bare Den, a strip club located on Route 206. Witnesses added that after running over the vehicle several times with her 2016 Hyundai Sonata, the driver left the parking lot and went south on Route 206. Thankfully, witnesses were able to obtain details of the vehicle and its license plate.
Bryam and Andover police then searched Route 206 for the vehicle, which was spotted and stopped shortly thereafter. The driver, later identified as 22 year-old Jacqueline Lowe of Pompton Lakes, provided the police officers with several false name and dates of birth. After Lowe was identified, Bryam police found out the driver had a suspended driver's license and outstanding warrants. Police added that Lowe, who smelled of alcohol, failed field sobriety tests.
Back at The Bare Den, Police officers treating the victim determined that the victim sustained serious injuries after being run over several times. The victim was airlifted to the Morristown Medical Center for treatment. The victim's condition was reportedly stable, Police said on Tuesday.
We would like to send our sympathies to the victim. We hope the victim recovers well and moves on from the incident.Pedestrian accidents are one of the most dangerous types of crashes on the road. A report issued by the New Jersey State Police said that in 2017 alone, there were 179 pedestrian crashes, resulting in 183 deaths. The two major factors that contributed to these crashes are driving while intoxicated, which accounts for 29.4% of pedestrian crashes, and pedestrians crossing at prohibited areas, causing 49.7% of pedestrian crashes. We urge our drivers and pedestrians to observe and obey laws on the roadway so that the road can be safer for everyone.
If someone you care about was killed or severely injured in an accident, there may be a lot going through your head. The NJ injury attorneys of Brach Eichler Injury Lawyers have helped people like you fight for justice. We will discuss all of your legal options with you, free of charge. Call (973) 364-8300 to get in touch with one of our knowledgeable attorneys.
Note: This blog reports on the types of cases our firm has extensive experience handling. It is painful to learn of the prevalence of these serious accidents, and it is our sincere hope that future catastrophes can be avoided. Our blog posts are written from scouring recent news stories. As more information is revealed, these stories may be updated. If the information in this blog article is outdated or false, please let us know so we can add updates or corrections.
Disclaimer: By showing the frequency of these serious accidents, Brach Eichler Injury Lawyers hopes that more will be done to prevent them. Another aim is to give readers information that can be used to help them reduce the likelihood they are involved in a serious accident. Content on our blog is not legal advice.