Recent Settlements & Verdicts
---
$920k Verdict in Essex County for a pedestrian struck by an automobile
$2 Million Dollar jury verdict at trial for a client who sustained injuries when a negligent driver struck her vehicle. The last settlement offer by the insurance company was $40,000.
$825,000 settlement for a fractured leg and closed head injury in Middlesex County
$1.55 Million settlement of auto accident wrongful death claim
$1.825 Million settlement for a wrongful death case in Union County
---
Matt Wislocki
★★★★★
"
Best law firm in New Jersey! My case was not a simple case but Ed Capozzi and his team took it head on. It was a pleasure to deal with Ed Capozzi and Corey Dietz. To all the knowledge and their fast response to any questions I had throughout the case made it easier on me. I cant forget about the wonderful paralegal for Mr. Capozzi. Ella Twardowski was a pleasure to talk to and work with. Everybody was kind and thoughtful. The team of attorney's never made me feel like I was just another case. They make you feel like friends. If you need an attorney give Ed Capozzi and Corey Dietz a call! They won't let you down! Thanks to everyone at Brach Eichler! You guys rock!
"
Enver Klarinet
★★★★★
"
Edward Capozzi helped my father tremendously throughout his case. Throughout the whole process, Capozzi and his staff were very helpful and answered all of our questions thoroughly. My family and I are just speechless. Excellent job!!! Would 100% recommend anyone to them.
"
Dan Pinto
★★★★★
"
I had a great experience with Alex Capozzi at Brach Eichler, helping resolve an issue I had with a previous landlord. Alex provided invaluable guidance and professionalism that helped me avoid a massive headache. Highly recommend this firm to anyone looking for legal advise or services! Thanks Alex!
"
Austin Shumbo
★★★★★
"
The personal injury attorneys at Brach Eichler set the bar very high. They are a phenomenal group of lawyers and I would not recommend searching anywhere else. I personally know Kristofer Petrie (Kris) and his team work endlessly to make you feel at home in the toughest of situations, while getting the results that you're hoping for in a timely manner.
"
Diana Franco
★★★★★
"
Brach Eichler law firm is great! All the associates are professional and have time to dedicate to you which isn't seen too often. Capozzi took his time to listen to my situation and gave me the best out come. Definitely made the right choice with them.
"
Chris Pawlik
★★★★★
"
Alex Capozzi is an extremely hard-working, trustworthy and talented litigator. I would highly recommend him.
"
FlybOoy NanOo
★★★★★
"
I am really thankful for the great job Alex Capozzi did. I would recommend him.
"
Kevin Dansbury
★★★★★
"
I would highly recommend this firm. The staff is very attentive and polite. This firm gives great legal advice. No mistake in choosing this firm, I guarantee it!
"
Nayt Rodriguez
★★★★★
"
The best law firm out there. The staff is polite and kind. My attorney Capozzi worked hard to get me what I deserved! I would definitely recommend and give more stars if I could.
"
Margarita C.
★★★★★
"
I would never choose another law firm!! Mr. Edward Capozzi and Valentina treated me like family. I was scared to go to court but when I did, he was very aggressive and fought for me. I got so much money for my case!! I can't say it enough, THANK YOU!! THANK YOU!!
"
Josh Gaulier
★★★★★
"
Great Firm. All of the associates are really knowledgeable and responsive which is a huge plus in my book. Kris Petrie was able to get my case resolved way quicker than I could have imagined. Ten stars.
"
Diana Anderson
★★★★★
"
Edward Capozzi did a great job with my case i couldnt be happier! Valentina helped me through the entire process. I feel like they are family. I would recommend their office to everyone.
"
Liz C
★★★★★
"
If you are ever scared, thinking things will go wrong, the crew of this firm will make you feel like family guided by Mr Edward Capozzi. Him together with his group would guide you all the way through.
"
Stephen Quigg
★★★★★
"
Brach Eichler is a top notch law firm. I worked specifically with Mr. Capozzi, and was very impressed with his knowledge of personal injury law, and his commitment to ensuring I got the result I deserved.
"
Bluepaje
★★★★★
"
Excellent experience and answered all my questions and got me the most money I was entitled to. Highly recommend mr capozzi. He's friendly and very professional.
"
Diego Zorrilla
★★★★★
"
Kristofer Petrie is a talented and perceptive attorney. Couldn't be more honored to work with such a dedicated legal steward.
"
Alexandria Ramos
★★★★★
"
I just resolved my case and I couldn't be happier with the outcome – Edward Capozzi and his team are amazing!!!! They explained everything to me in a way I could understand. I would never choose another law firm.
"
Ash Ghezelbash
★★★★★
"
Brach Eichler LLC, in my opinion, is NJ's best Personal Injury practice in efficiency of time management of settling your case and stellar customer service. The staff at this firm treats its clients like they're more than just a number. Each member of its team took the time to meet with us and explain the entire process in litigating our case. Specifically, Kristofer "Kris" Petrie and his team have a warm and good ol' home feeling where you feel like you're more than just a case, and your best interest really matters. I highly recommend using their services next time you're in need of a great lawyer.
"
Jessica Goldstein
★★★★★
"
I worked with Alex Capozzi and he was professional, knowledgeable and responsive. I would highly recommend this firm.
"
Jordan R
★★★★★
"
Awesome law firm and staff! Highly Recommend!
"
Nicklaus Parker
★★★★★
"
Was thrilled with Brach Eichler. The best in NJ.
"
Richard Glass
★★★★★
"
Top notch lawyers, great staff, beautiful office.
"
Mario Solis
★★★★★
"
(Translated by Google) It was a pleasure to work with Edward Capozzi's team; excellent and courtesy! I recommend very highly. It was a pleasure working with the them. Edward Capozzi was very courteous, provided incredible attention and always with the firm intention that their customers are satisfied. I highly recommend this office! Fue un placer trabajar con el tema fe Edward Capozzi , atención increíble muy cortés y siempre con la firme intención de que sus clientes queden satisfechos. Recomiendo esta oficina
"
---
Motor vehicle accidents are a leading cause of injury and death in the United States. If you have been injured in a motor vehicle accident, you understand how distressing and frustrating the experience can be. Often, your injuries do not become apparent until a day or two after the accident. It is not uncommon for people to appear to be fine at the scene of the accident, only to later find that they are in debilitating pain. Whether you have been involved in a minor fender-bender or a catastrophic crash, we are here to help.
---
New Jersey law allows the victims of car accidents to recover compensation for their medical bills through personal injury protection from their own insurance policies, regardless of fault. If another driver is at fault, victims may be able to file a claim to recover compensation for injuries sustained, pain and suffering lost as well as lost income from missed work.
Motor vehicle accidents lawsuits have a time limit for filing. In New Jersey, there is a two year statute of limitations. This means that you must file a lawsuit within two-years of the accident or you will the right to be compensated for injuries. It is important to know that special time limit applies to a claim against the state or local government. You must provide formal notice within 90 days of an accident, and then wait six months to file a lawsuit against a governmental body or agency.
FREE CONSULTATION
---
If you have been involved in a New Jersey motor vehicle accident, call us. We are here for you. The consultation is free. You will not pay any fees unless we win your case, because here at Brach Eichler, it is all about the result for you.
New Jersey Car Accident Lawyer
We can offer you top of the line assistance and application of the law. Don't just sit back and hope for the best after you have been in a car accident. You need a professional on your side to help you get the compensation you deserve for your specific case.
With our law firm on your side, here are some benefits you will gain in your case that you don't want to do without:
Hiring a lawyer for a New Jersey car accident settlement can yield up to 3 ½ time the compensation you would get working directly with the insurance company.
You don't pay us anything unless we win your case. Therefore, you have nothing to lose by working with us, but plenty to gain.
At no cost to you, we can help you to get your vehicle fixed in the least amount of time.
We have decades of experience with handling personal injury vehicle accident cases. We know the laws and how to apply them inside and out. We handle new cases every day!
We have a very high success rate of winning these types of cases.
We have specialists in our law office that will take care of your medical bills. You won't have to pay them out of pocket or deal with collectors about them while you wait for the settlement.
You Only Pay if We Win the Case
We care about you and the outcome of your vehicle accident case. You aren't just another file to us, and we want to prove that! We understand you have plenty of issues on your plate right now including financial concerns and getting well. You may have a damaged vehicle, suffering from pain, and not being able to work. The entire process can be upsetting and the process can take time to complete.
It isn't fair that you have to go through all of this due to the negligence of another driver out there. The last thing we want you to worry about is how you will pay your New Jersey accident lawyer for the case. We want to make it as easy as possible for you to have exceptional legal representation when you need it the most. Having a great auto accident lawyer on your side is the only way to get the amount of compensation you are entitled to.
We are going to listen to you and what happened with the car accident. We are going to fight to make sure your rights are upheld. We want you to be able to focus on getting better. We know money doesn't make up for pain and suffering but it will put your mind at ease to pay the bills while you are unable to work.
We treat each of our clients with compassion and the personal touch. We will take the time to answer any questions you have. We will also explain the laws that apply in terms that are easy to understand. We realize legal jargon can be confusing and difficult to digest. We will fight aggressively to prove your case and get you the right amount for a settlement.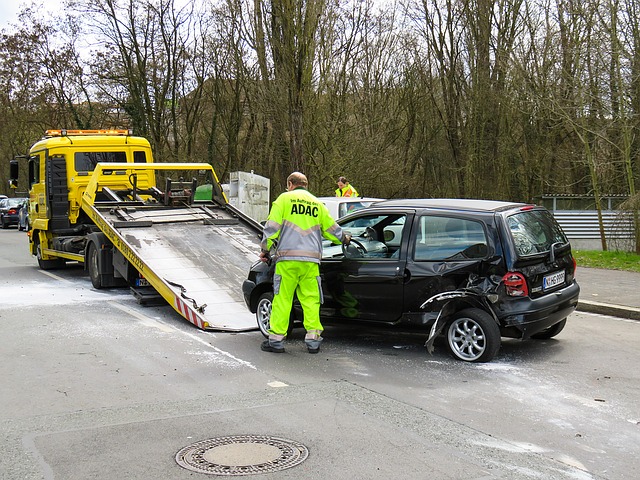 Common Mistakes to Avoid after a Vehicle Accident in New Jersey
Don't accept an offer – The insurance company is going to try to get you to take a fast offer. They are going to pay you they least amount of money they can get away with. This is a trick to reduce the overall cost of the claim and they know you need money and you are worried. Allow us to represent you and to get you the right amount of money. We will look at your overall injuries, lost wages, your damages to the vehicle, and medical costs. We go beyond that though and look at the future lost wages and the future medical bills you are likely to incur due to those injuries.
Worry about finances first – While we do understand you need money to pay your bills, you need to let us handle that. As your lawyer, we will be fighting for you every step of the way. We are going to take on the challenge of confronting the insurance company and telling them why they need to pay you a specific amount of money. Allow us to do this job and you can focus your attention on resting and getting better. Don't consume yourself with phone calls that go round and round with the insurance company or the endless forms they want you to complete.
Waiting and then it is too late – You need to contact us to consult about your vehicle injury compensation case as soon as you can. With some of the situations, the law only gives you up to 90 days to file or you can't ask for compensation. In other scenarios, you have up to 2 years to file. The sooner we are on board, the more we can help.
Creating your Case 
We pride ourselves in taking a unique path for each of these cases. While there are some common elements of a vehicle injury compensation claim, you need a lawyer that is going to apply the right elements at each turn and with each layer of the case. We have the knowledge about how to apply the information.
We are diligent when it comes to investigating your accident and getting questions answered. No stone will be left unturned in our question to put your car accident case together. The end result is a very specific strategy that allows us to present your case to the insurance company with the best chance for a favorable outcome. If they decline, we are prepared to take your case to the courtroom.
As soon as you contact us, we will schedule an appointment to talk and to evaluate your case. We realize you can't wait to get help so reach out to us as soon as you can for a free consultation and get things in motion with us!
Location Matters with your New Jersey Auto Accident
One of the things our clients often don't realize is where your vehicle accident has occurred plays a role in the outcome. Once we know the location, we will share with you what can be done and what we believe the outcome will be. We can ask you questions and get in contact with witnesses. All of this is going to allow us to create a powerful case to work with on your behalf. A few of the counties we have worked in recently include Burlington County, Camden County, Cumberland County, Essex County, Gloucester County, and Passaic County. We have handled car accident claims like yours in Marlton, Newark, New Brunswick, Paterson, Sicklerville, Elizabeth, Cherry Hill, Toms River, Trenton, Union City, Voorhees, Willingboro, Jersey City, Mount Laurel, and beyond. Because we handle cases from every region of the state, we can help no matter where your NJ motor vehicle accident occurred.
Your Entire Life is Affected by a New Jersey Car Accident 
We are compassionate and we work hard for you as our auto accident law firm realizes this vehicle accident has completely changed all aspects of your life. We have the skills it takes to ensure you are fairly compensated for all of it. We have a proven track record of being successful that we are proud to share with you. We want to see you get the money you need and you deserve due to this terrible ordeal.
Don't be Left in the Dark
As your New Jersey car accident lawyer, we also realize all of this is new to you. While we deal with vehicle injury cases daily, most people have never been in this position before. We will be patient and we will answer every single question you have. We want you to have accurate information on every level throughout the case. We are going to be fair and honest with you about what is unfolding with the case too.
We will always return your calls or emails in a timely fashion. You have enough on your plate, and we aren't going to add to that stress. We will work for you from the day you reach out to us until the day you get your settlement check. Here are some of the common questions we are frequently asked.
How do I know if I have a case with my vehicle accident?
Typically, you have a vehicle injury case if someone else was negligent and that led to the accident taking place. Second, you must have injuries that are the result of that accident. You may have those injuries immediately upon impact. However, many of them may not surface until days or weeks after the accident. We strongly urge you to talk to us after any vehicle accident. We can help you to determine if you do indeed have a case. Some of them are more complex than others so it doesn't hurt to find out.
How much do I have to pay to hire you?
There is nothing for you to pay us to get your claim started. We are the best auto accident attorneys in New Jersey and we can often get you a great settlement for each client. You don't pay us anything at all unless we win the case for you. There won't be any lingering legal fees out there for you to worry about.
How much will I get?
As your auto accident attorney in New Jersey, we are going to strive to get you the best settlement amount we can. However, there are quite a few variables that have to be taken into consideration. We will go through the complex calculations based on your injuries, lost wages, vehicle damages, and other factors to arrive at the amount we plan to ask for on your behalf.
Once you talk to us about the specifics of your case and we evaluate the evidence, we can give you a set amount that we feel your case it worth. We will take all of the legal aspects of it as well as your information factors to determine that amount.
Auto Accident in New Jersey – What should I do?
The best way for you to move forward after a vehicle accident in New Jersey is to get in touch with us. We can share with you what we feel you need to do next in order to keep the claim moving forward. We can assist you with anything you may need to help you obtain necessary information and documentation for the claim.
Understand the Law in New Jersey
The law can be applied in various ways when it comes to a vehicle accident. There are various types of vehicle insurance policies and what you need to verify can depend on where you reside. You do need to file a police report to ensure the claim can be conducted and not tossed out by the insurance company. They need proof an accident did occur and they will investigate to rule out fraud.
No Fault
What does it mean if you live in a no fault state? It means your vehicle insurance company is the one that will be paying for any compensation including medical bills. It doesn't matter who happens to be at fault in the accident. Many of the no fault policies have a PIP (Personal Injury Protection) coverage segment with them. What all it will cover though can vary based on your insurance provider as can the maximum amounts. You will need to refer to your policy and we will review it too.
Mandatory Auto Insurance
In some states, it is mandatory for all vehicles to have insurance coverage in place. This will mean the vehicle at fault and that coverage is what will be responsible for your vehicle repairs, medical bills, and other compensation. It can be hard though to prove who was at fault and to get that money. As your New Jersey car accident attorney, we will help by gathering evidence and showing information that you are entitled to that money.
Comparative Negligence
We often deal with this type of case, and it can prove to be very difficult. It involves the insurance company for the other driver to blame you for the accident. They will use this to help them avoid paying a claim at all. We will be pushing from the other end to dispute that claim by them. We can investigate to determine who was at fault and to use evidence to prove it if it was indeed that other party and not you.
You may not realize it, but they may be only partially to blame. Yet you can still file a vehicle injury claim against them. The insurance company won't tell you this information, but as your New jersey car accident lawyer, you can bet we are going to look at it from all angles! We have a huge network of professionals and experts who can help us to get to the core of the responsibility.
Filing a Police Report after a Car Accident in New Jersey
It is advised to always file a police report with any vehicle accident to help protect you and to back up your claim. It doesn't matter if it is just a minor fender bender or a major accident. It doesn't matter if the other driver is asking you not to. By law, you need to report any such accidents. If the weather is bad, there may be cold reporting status in place but you still need to file that report as soon as you can.
If you didn't call the police, it isn't necessarily too late to do so. You can call them now and file one but you need to do it quickly. Don't put it off because the longer you do, the harder it becomes for us to get you that money. One of the documents we use to create your claim is the original police report. It has a wealth of information on it that we can use including who to contact for the insurance of the other party and any possible witnesses we should speak with.
The police report should be ready within a few days and you can obtain a copy of it. If you aren't able to due to your medical care needs, we can get it for you. You may be able to access it online too rather than going to the police station to pick it up.
Car Accidents Happen Daily in New Jersey
You may simply be in the wrong place at the wrong time when a car accident happens. They happen all over on a daily basis. They happen in good weather and adverse conditions. They happen at low speeds and high speeds. They can occur on a residential street or a busy highway. They can also happen in parking lots, at stop signs, and at traffic lights.
While you can't always avoid a vehicle accident, you can do your best afterwards to make sure you are fairly compensated. As your New Jersey car accident lawyer, we will help you to get results you can be happy about. Nothing will erase what happened but the money can help you to take care of your needs now and in the future.
Statistics show vehicle accidents are actually on the rise due to drivers being distracted. This can be due to music, talking on their phone, or event texting and driving. It can be hard to prove what distracted a driver but we will try to do so based on evidence. For example, there may be a camera a stoplight that caught them on the phone while driving.
You have the choice to let the vehicle accident take all your power and decide your future. If you don't fight back, you may not get a good settlement or any settlement at all. The insurance companies aren't your friend, not even your own. They strive to reduce the funds they pay out and they won't fight to get you what you deserve.
It isn't fair that you are now in pain, your quality of life has been changed, and you owe high amounts for medical bills. All of this happened due to another driver not doing what they should and now you need us to help you fight the insurance company. We will do all we can to get you that money and one day, it will all be worth the fight. You will be thankful you hired us as your New Jersey car accident lawyer to get it resolved for you.
We will take the time to help you with your unique case and to get results you can trust. We will treat you well and we will help you with all of the aspects of your case. Hiring us for your legal needs will make the process easier for you both now and into the future. We will always directly communicate with you and keep you informed of where the case is and the next step in the process.